Pine State Biscuits Opening In Reno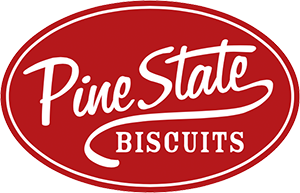 Reno will now be home to Pine State Biscuits, a Portland based biscuit restaurant.
A new location for Pine State Biscuits will be opening up in downtown Reno – at 200 South Center. With four existing locations throughout Portland, this will be their first expansion location. Pine State Biscuits, previously visited by Guy Fieri on 'Diners, Drive-Ins and Dives', is very popular for breakfast and brunch in the Pacific Northwest.
The Menu
Pine State's menu includes a variety of biscuit preparations, such as traditional biscuits and gravy to biscuit sandwiches. New to their menu, is a traditional wedge salad that also compliments their other comfort food options: pancakes, corn dogs, and a pot pie – just to name a few! Along with their biscuit specialty, are their pies. While offering a key lime pie on their everyday dessert menu, Pine State offers homemade pies that can be ordered in advance. While patiently awaiting their Reno menu, current offerings are online at PineStateBiscuits.com.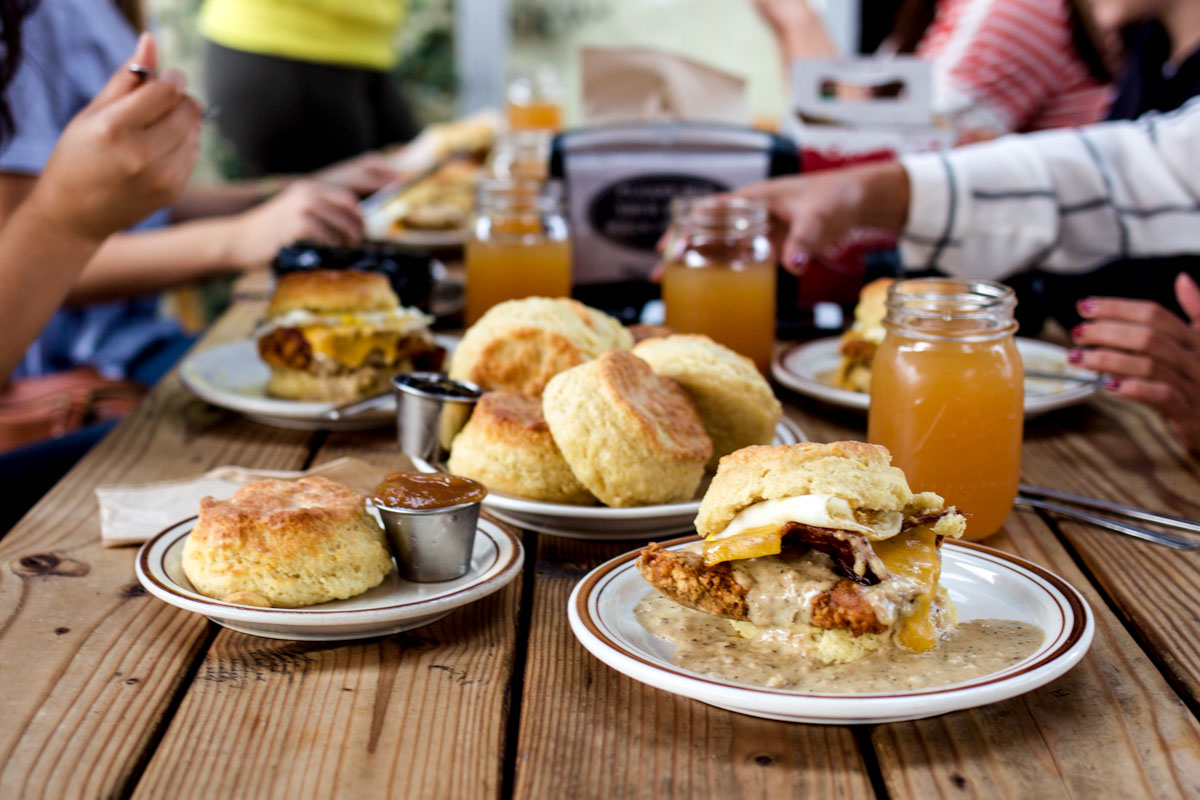 Behind The Biscuits
Pine State Biscuits is the creation of three North Carolina native men. Their perfected biscuits made their first debut at The Portland Farmer's Market in May of 2006. After much success at the market, the partners opened their first restaurant location in February of 2008. While they still remain in the farmer's market, they've since expanded to 3 permanent locations – with Reno as a new fourth.
While their permit plans for the Reno location have been submitted and approved, it's to-be-announced when their opening will be. For more information on Pine State biscuits, visit their website at www.pinestatebiscuits.com.
Written by: Brooke Deneen
---
Follow Parc Forêt on Facebook, Twitter, Pinterest and Instagram. Stay up to date on all things outdoors, as well as Montrêux events and the Reno-Tahoe area!
For real estate inquiries, stop by the beautiful Montrêux Welcome Center at 16475 Bordeaux Dr.  or call us at 775.849.9444. The Welcome Center is open 7 days a week, from 9:00 am – 5:00