Montrêux Golf & Country Club

34,000 Sqft. Newly Remodeled Clubhouse Designed by Architect Gail Richie | Fine & Casual Dining | 19th Hole Bar & Lounge | Luxurious Locker Rooms | HD Golf Simulator Room | Bocce Ball Courts & Outdoor Grill
The Clubhouse: Your Second Home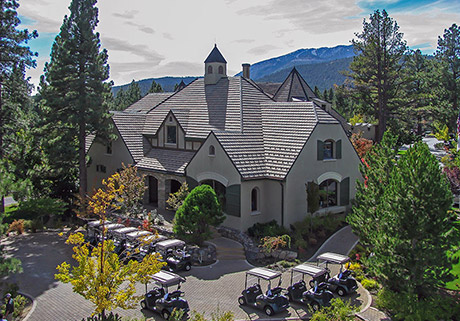 The Montrêux Clubhouse is a veritable concierge poised to guide you to the good life. Designed to look and feel like a French country manor on the outside, the 34,000 square foot private beauty has been newly remodeled with a mountain modern aesthetic inside. "The Club" boasts three separate dining environments, the 19th Hole bar and lounge, a golf pro shop, wine cellar, a high-definition indoor golf simulator, outdoor bocce ball courts and grille, two separate patios, as well as elegantly appointed locker rooms.
For more information on the clubhouse and memberships, click here, and check out our blog to find out about upcoming events.
Even The Views Are Delicious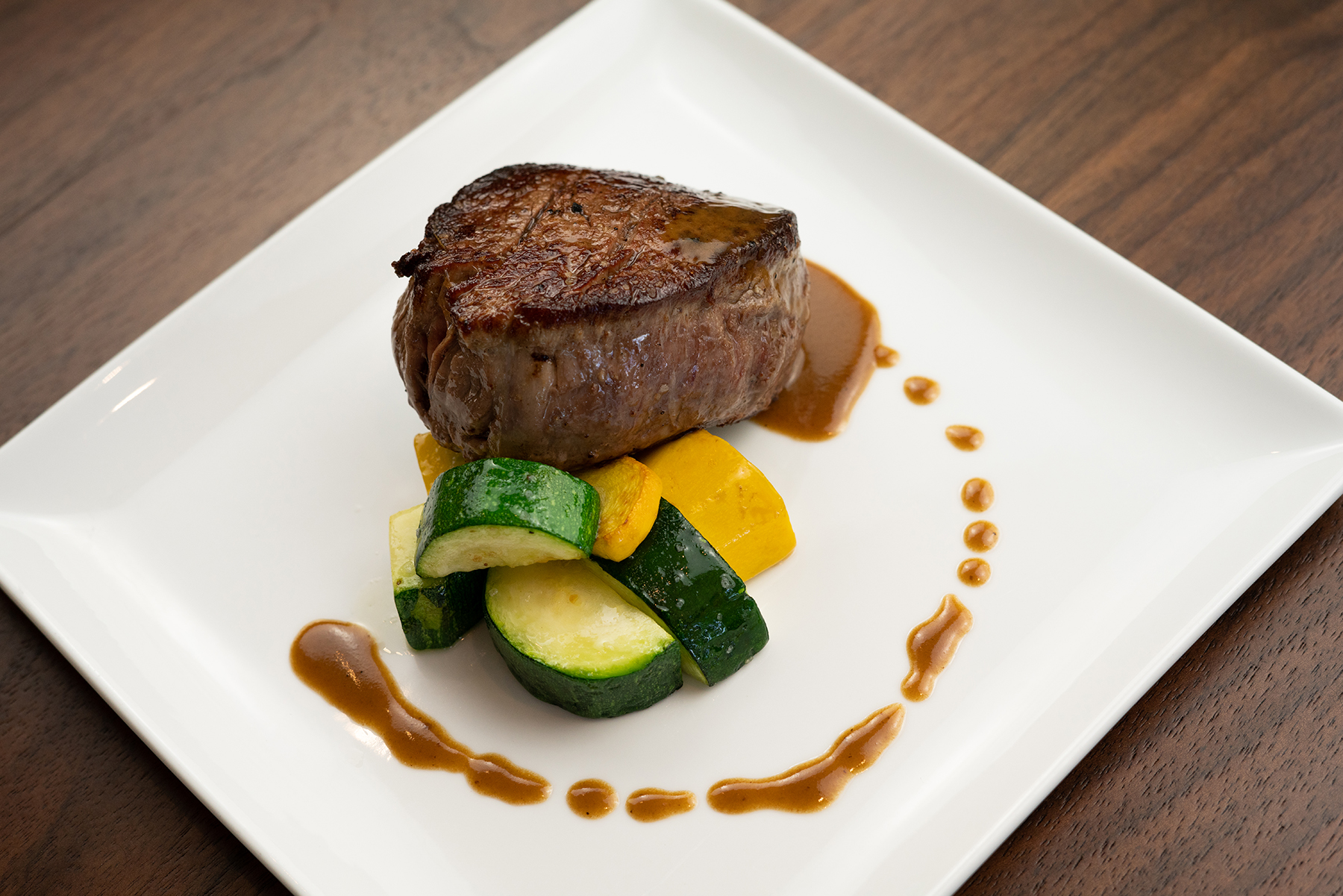 From fine to casual dining, Montrêux has what it takes to please just about any appetite. The Executive Chef brings experience and creativity to the table, giving members and their guests exceptional fare, including seasonal favorites with a view from the Clubhouse and Jack's Den.

Jack Nicklaus Signature Golf Course
Par 72 | 7,472 yards from the Golden Bear Tees | Home of an Annual PGA Tour event 1998 - 2019
World Class Golf On Every Level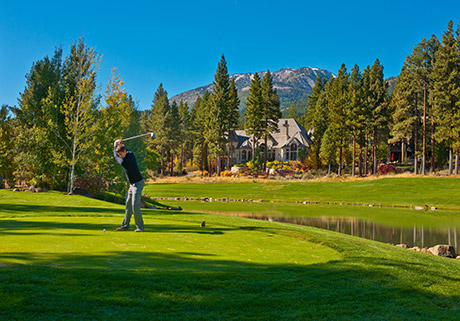 Named one the top five Jack Nicklaus Signature Golf Courses by the Golden Bear himself, Montrêux has been Reno-Tahoe's premier golf course since its inception in 1997. Varying terrain and picturesque holes make this private course both a challenge and a joy to play. Thanks to its status as one of the finest courses in the region, it was a stop on the PGA Tour from 1998 - 2019.
Yardage: 7,472 from the Golden Bear tees
Par: 72
Slope: 140 from the Golden Bear tees
Turf: Fairways and Tees Pro-Cup Bent Grass
Greens: average size approximately 6,300 sq. ft.
Bunkers: approximately 70 sand bunkers using a special blend of white sand shipped from Idaho Water Hazards
Fairways and tees: Pro-Cup Bent Grass and Blue Grass
Greens: Crenshaw Bent Grass/Poa
Rough: Blue/Rye Grass blend
Lakes: holes 1, 6, 7, 8, 14, 15, 18
Waterfalls: holes 6, 7, 18
Latent Water: holes 11, 12, 16, 17

Montrêux Swim, Tennis, & Fitness Center
With 5,000 square feet dedicated to fitness and fun, the Tennis & Fitness Center at Montrêux ensures that the level of activity you seek is delivered—in style. The Fitness Center has also been newly remodeled, with brand-new equipment throughout the gym and a European-café flair in Jack's Den.
Outdoor tennis courts
Member swimming pool, plus a children's pool with zero-entry
Brand-new cardiovascular and weight training equipment
Body sculpt, Pilates, yoga, spin, TRX, Tai Chi, water aerobics, and other fitness classes offered
Full sports court for basketball, volleyball and pickleball
Youth programs including playground, summer camps, crafts, movies, swimming and tennis lessons, an established swim team, athletic and sports training, and outdoor activities


Outdoor Adventures Just Outside Your Door
Northern Nevada is a year-round playground for just about any kind of outdoor activity you can imagine. Our forested corner of the world gives you VIP access to spectacular Lake Tahoe and endless outdoor activities. At Parc Forêt, you're extremely close to world class skiing and snowboarding at 18 nearby alpine resorts, golf at over 50 mountain and desert golf courses, scenic hiking and biking throughout the Sierra Nevada, and boating, fishing and paddle boarding at multiple alpine and desert waterways, just to name a few outdoor possibilities.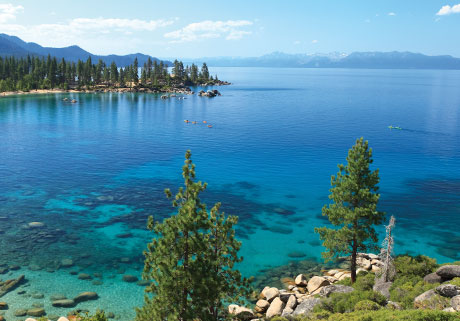 Lake Tahoe Summer Beaches & Boating
With 72 miles of sandy beaches surrounding the country's largest, most picturesque alpine lake, nearby Lake Tahoe offers endless opportunities to get your summer fun on. From speedboats and waterskiing to paddle boarding and lake cruises, the lake is your home for water activities. Lake Tahoe has both public and private beaches, lake view and dockside dining, boat-only-access campgrounds and even scuba diving to accommodate any summer whim.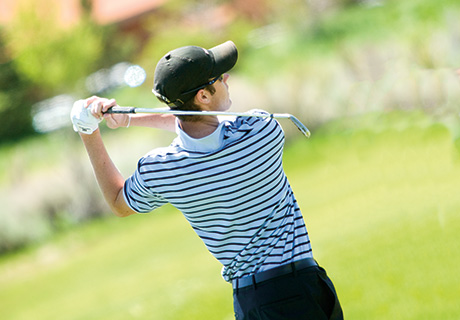 Golf
The region's most prestigious golf course, Montrêux, conveniently anchors the Parc Forêt community. But if you want to mix it up, there are 50 other courses within a 90 minute drive. From scenic to challenging, from mountain to desert landscapes, golf here is clearly one of life's priorities.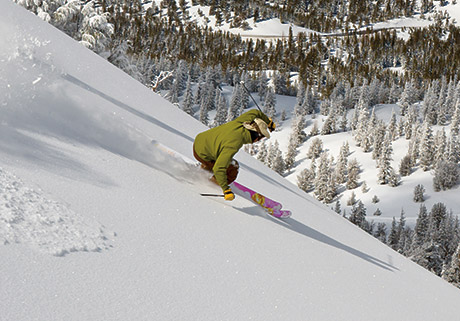 Skiing
Within the Reno-Tahoe area, 18 ski resorts beckon your sense of winter adventure. The variety of resorts in our backyard offer everything from Olympic caliber downhill skiing and snowboarding to family-friendly alpine resorts, plus the country's largest cross-country resort. And thanks to our 300 plus days of sunshine and 400 inches of powder each year, conditions are nothing short of epic.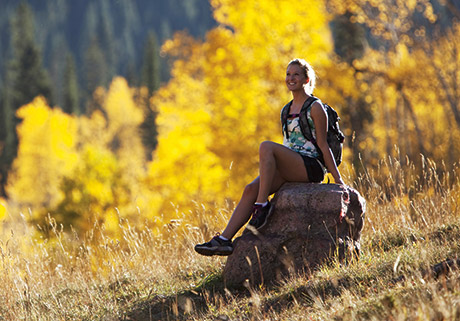 Hiking & Walking
The Sierra Nevada is at your doorstep, which means you have endless hiking and walking trails calling your name, even right here in Montrêux. Whether steep, rugged terrain is your speed, or meandering scenic walking trails are more to your liking, you can head out in any direction and quickly be on the path to enjoying the great outdoors.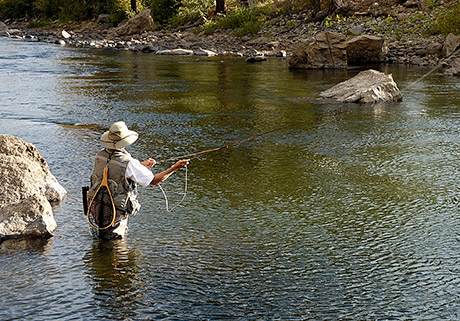 Fly Fishing
Long time anglers and beginners alike will appreciate the depth of fly fishing opportunities in the area. Popular waterways include the Truckee River, the Little Truckee, East Walker River and Pyramid Lake, just to name a few. Fly fishing schools, guides and outfitters abound.


From the Reno Chamber Orchestra and Reno Philharmonic to a multitude of art galleries and performing arts venues, Northern Nevada has more than its fair share of culture. The Nevada Museum of Art and Artown, a month-long summer art festival, attract nationally and internationally known artists across all media, as do the area hotel casinos and frequent festivals. Here, culture comes by way of rich, local talent and household names, by way of everything from international ballet companies to the Reno Rodeo.
Nevada Museum of Art
The Nevada Museum of Art is Nevada's only accredited art museum and features collections that paint a picture of life in the west, as well as the cutting edge of modern art. Here, you'll enjoy world class exhibits, events, classes and dining.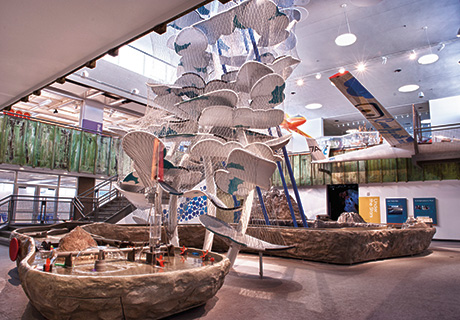 Children's Discovery Museum
Hands-on is the name of the game at the Children's Discovery Museum in downtown Reno. The museum, which opened its doors in 2011, is keenly focused on inspiring lifelong learning in art, science, math, technology and engineering.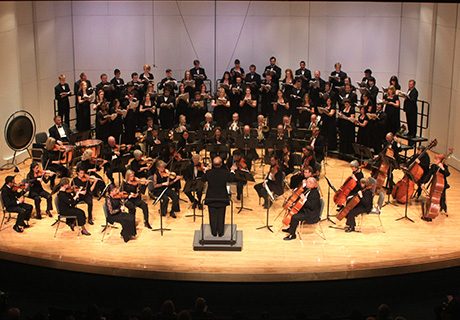 Reno Philharmonic & Reno Orchestra
When you have two high-caliber musical ensembles vying for your ear, and both are on a mission to create inspirational music, you know you're in for a treat. The Reno Philharmonic and the Reno Orchestra have been around for decades, and perform regularly and at special events around town for your listening pleasure.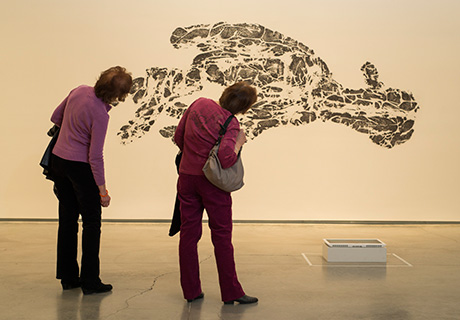 Artown
Once the country's longest art festival spanning the entire month of July, Artown is now a year round happening. Event headliners include local, regional and national artists of music, dance, theater and many other forms of art.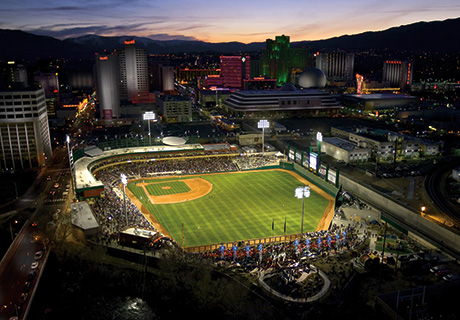 Reno Aces
The Reno Aces, Triple-A baseball affiliate of the Arizona Diamondbacks, have called Reno home since 2009. With a beautiful new 9,100 seat stadium and exciting, high level baseball action from spring through summer, you'll become a fan in a heartbeat.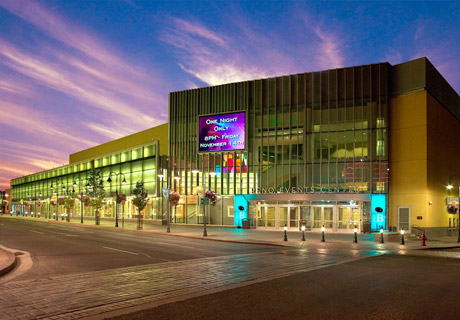 Reno Events Center
A 7,000-seat multi-purpose arena 17 miles from Parc Forêt.


Our West Coast character and accessibility have attracted just about every type of cuisine you crave—and some you may never have tried before. Famous names like Charlie Palmer and nationally recognized restaurants like Campo serve up wonderful dining experiences in the same town where local star chefs like Mama Inez and Bertha Miranda have created revered local flavor. And restaurants like the Lone Eagle Grill Fine alongside Lake Tahoe offer views as delicious as the fare. Steak houses, Vietnamese pho restaurants, rooftop microbreweries, authentic Mexican eateries, ocean-fresh sushi bars, award-winning Italian bistros, corner Greek cafés and some unexpected dining options ensure that no one goes home hungry.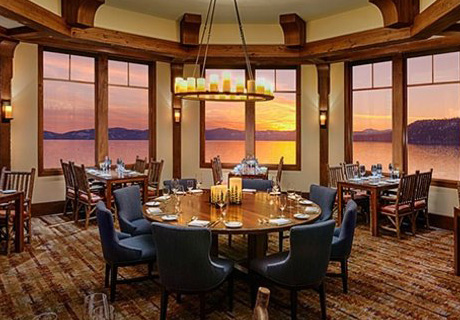 Lone Eagle Grill
From the gates of Parc Forêt at Montrêux, you ascend to Mt. Rose Summit where the water of Tahoe seems to teeter on the edge of the world. Then you drop down to the shore to get to the Lone Eagle Grill which provides amazing food, impeccable service and unbeatable dining. Lone Eagle Grill is one of the most incredible places for dining at Tahoe. With 600 bottles of wine and an all new menu, Chef de Cuisine Rick Koplau will prepare a world class meal in a world class location that's about 30 minutes from the gates of Parc Forêt at Montrêux.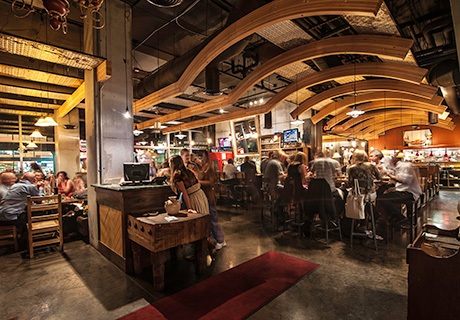 Campo
Campo is one of Reno's newest and most exciting gourmet restaurants. Located in the Palladio on the Truckee River Walk, Campo has a crisp, modern atmosphere with craft food made by Chef Mark Estee. With a menu that changes with the seasons and with local ingredients, Campo is a great place in Reno for fine dining with friends and family, with amazing food, wine and atmosphere.
Lulou's
Considered the gold standard of Reno-Tahoe fine dining, Lulou's restaurant in Reno is an amazing restaurant serving modern American cuisine. Located in the Midtown district of Reno that is a growing enclave of upscale restaurants and boutiques, Lulou's is the pinnacle of dining in the area.
Montreux Dining
Members can enjoy dining at the Clubhouse in three different environments, including the more causal 19th Hole Bar, a comfortable lounge, and the beautiful Sierra dining room. The Clubhouse also has two separate patios with beautiful views of the mountains and the golf course, as well as two bocce ball courts and a grille overlooking the 18 green. Enjoy a casual European café experience in the quaint Jack's Den, located inside the Fitness Center

Subscribe to our community newsletter to get the latest information on new product, Club events and an exclusive look into life at Montrêux.