Inside Look to the Luxury of Semi-Custom Homes
Parc Forêt at Montrêux in Reno, Nevada builds impeccable home
through owner's flawless vision and interior design taste.
Wallpaper, brass fixtures, and crown moulding kicked this homeowner's interior up a notch in her built-to-suit home. We asked the homeowner of this stunning house about her inspiration and details on her exceptional style.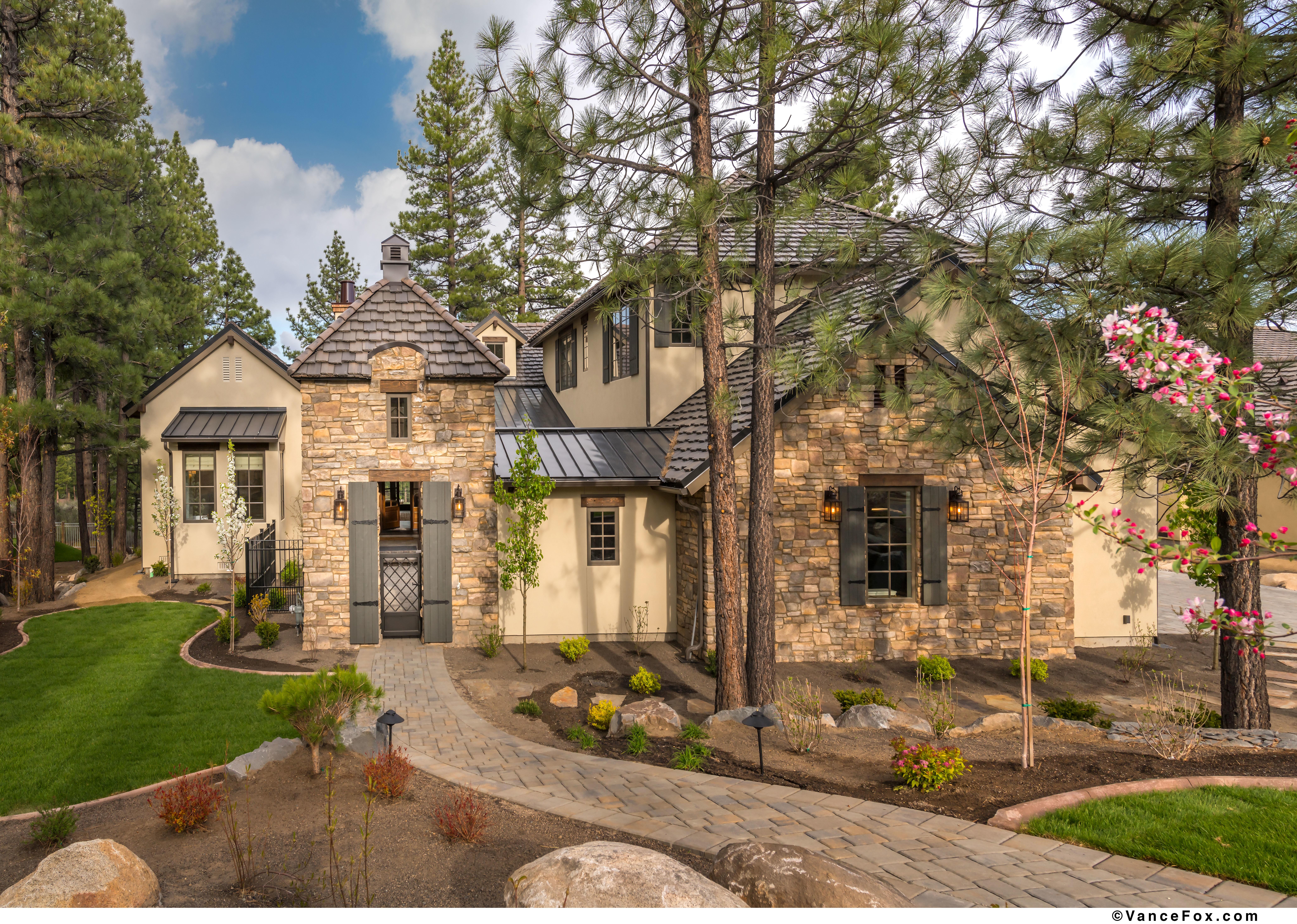 How do you classify the style of your home?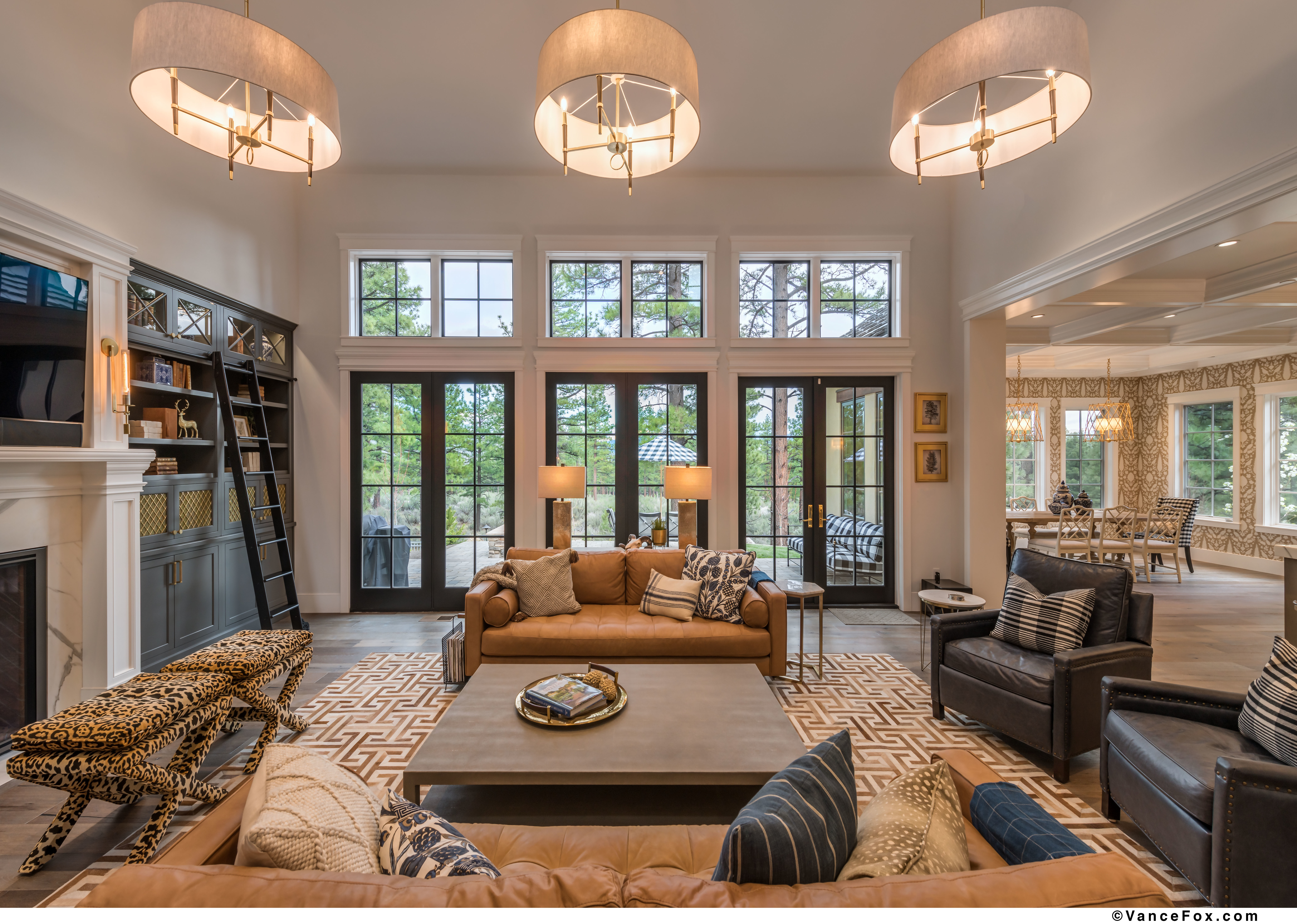 For the interior of our home, the bones of the house were done in Modern Farmhouse style—shiplap accent walls, black windows and doors, white walls, clean lines. However, for the accents, accessories, and details of the home, I tend to draw on a more traditional style with toile wallpapers, brass fixtures/knobs/lighting and layered crown moulding including coffered ceilings.
Where did you get your inspiration for the design? Do you use specific websites, magazines, model homes, etc. for inspiration?
I love Pinterest to be honest! I spend lots of time online searching for ideas, inspiration and everything else I need for a home. I do peruse magazines and designer websites especially for specifics like wallpaper, fabrics, lighting and decor.
There are many textures and finishes throughout the house, including different wallpaper, patterns on furniture and colors. How did you visualize every component and create such an elegant, cohesive home?

My go to for most of my projects are design boards I create visually on Adobe Illustrator. I layered the room from floor to ceiling by adding each element from flooring to furniture so I could see exactly how the different colors, textures and sizing would come together.  Lots of edits were made over the process!
Did you receive any guidance on selecting anything?
All the interior decor of the home was selected and designed by me. I work for a design firm in CA, Celeste Randolph Designs, so I was able to purchase the wallpaper and fabrics directly from several design houses including Thibaut & Schumacher, two of my favorites. LakeCrest directed me to their vendors and facilitated all those possibilities and purchases which was very helpful.
What's your favorite room in the house and why?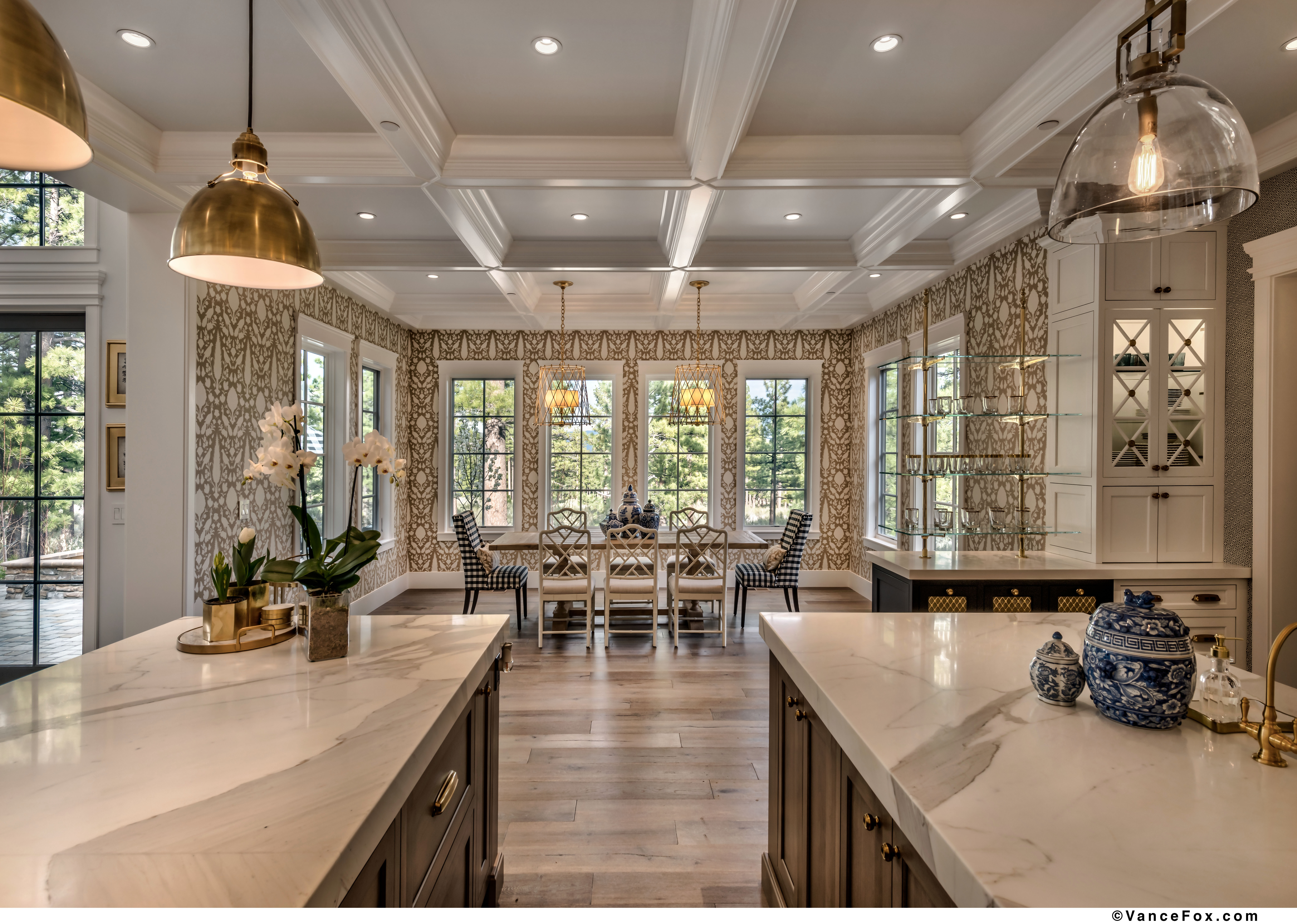 I love the kitchen with its two large islands, marble countertops, brass bistro shelf and its openness and free-flowing connection to both the dining area and great room. So light and spacious.  I also love our master bedroom with Bird toile wallpaper side by side with grass woven shades and navy/white color combo. Makes me happy every time I walk in my room!
Are there any rules you follow when making selections? Is there anything you stay away from or generally drawn to?
I always tell clients and friends to pick decor and items that they love – well, within reason! I often buy a piece of furniture or accent piece that I love and then figure out where the heck it will go. If I love it, it always works into my home in the end. Don't go with design trends you don't like just because everyone else is. I love to try new styles, but always adhere to a more traditional, yet transitional/current look.
With your personal style and added touches, set your home apart from others with the convenience of building with us. Select one of our open floorplans and customize your interior finishes creating a lovely built-to-suit home. Parc Forêt has a variety of floorplans suited for anyone including retirees, families, or empty nesters. 
We've started with a picturesque forest setting that enjoys over 300 days of sunshine each year and puts you close to the best of Tahoe's beauty and Reno's city conveniences, all in tax-friendly Nevada. We've added park-like landscaping and amenities in a pristine, private golf community so that the great outdoors are yours the moment you set foot outside your home. We've designed livable, diverse, semi-custom floor plans to help you live the life you want. And we've partnered with LakeCrest Builders, one of the most well respected, award-winning local builders to bring the vision to life.