Lake Tahoe's East Shore Trail Opens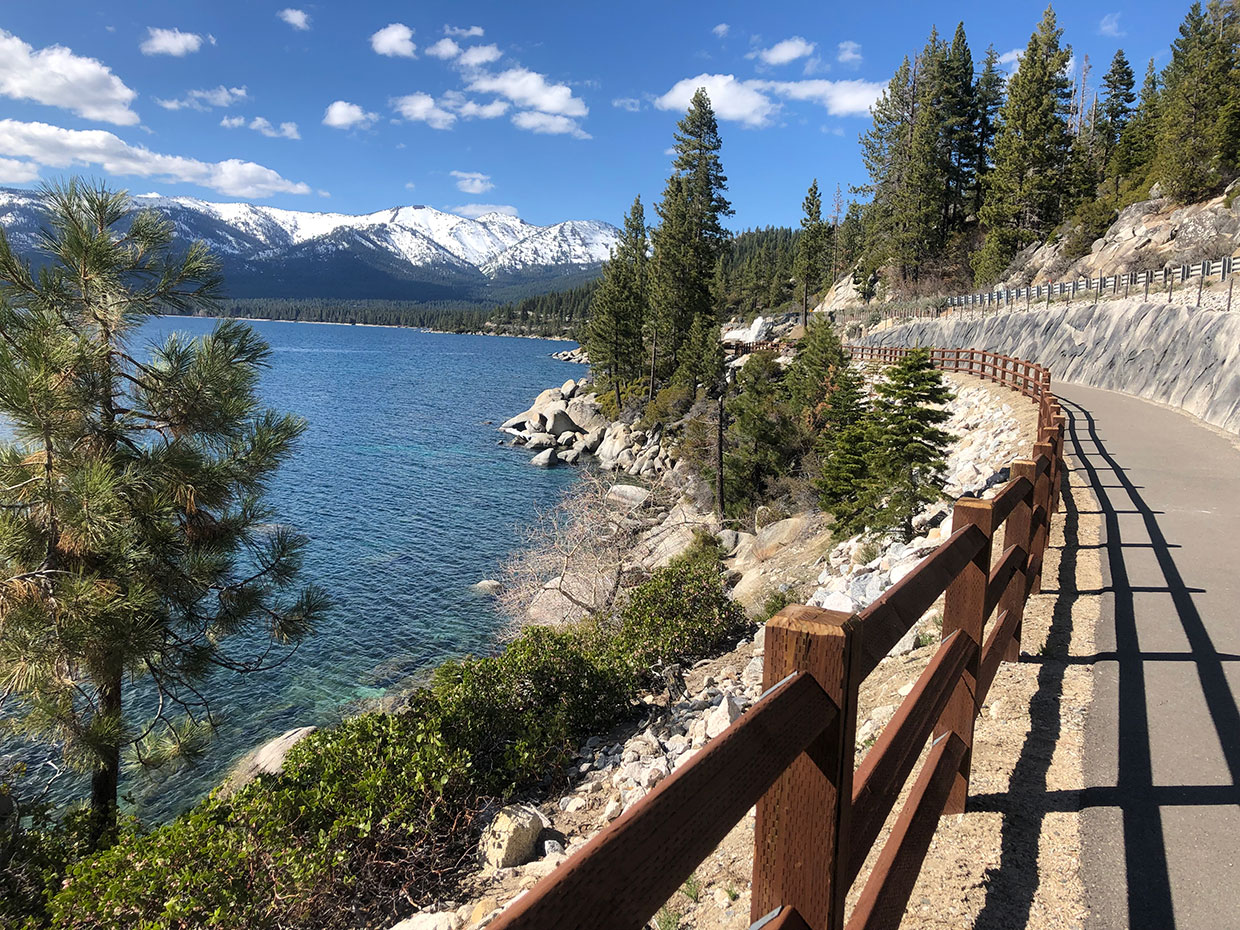 Stunning view of Lake Tahoe and surrounding mountains along the paved trail.
Lake Tahoe's New East Shore Trail
A new addition to Tahoe's lakefront this summer is the 'East Shore Trail' running from Incline Village to Sand Harbor. This new 3-mile paved path allows for a wide, safe recreation route for bikers, runners, etc.
This inaugural portion of the trail opened to the public on June 29th, with the ultimate plan including a trail extension up to 30 miles. Once completed, the trail will run from Crystal Bay to Stateline which covers the entire Eastern lake side in Nevada. The newly existing 3-miles includes access to Hidden Beach, Memorial Point and other vistas along the route.
The project, led by the Tahoe Transportation District, sourced over $12 million dollars from various public sources to construct the trail. The Tahoe Fund also successfully raised $750,000 as a catalyst to secure these public funds.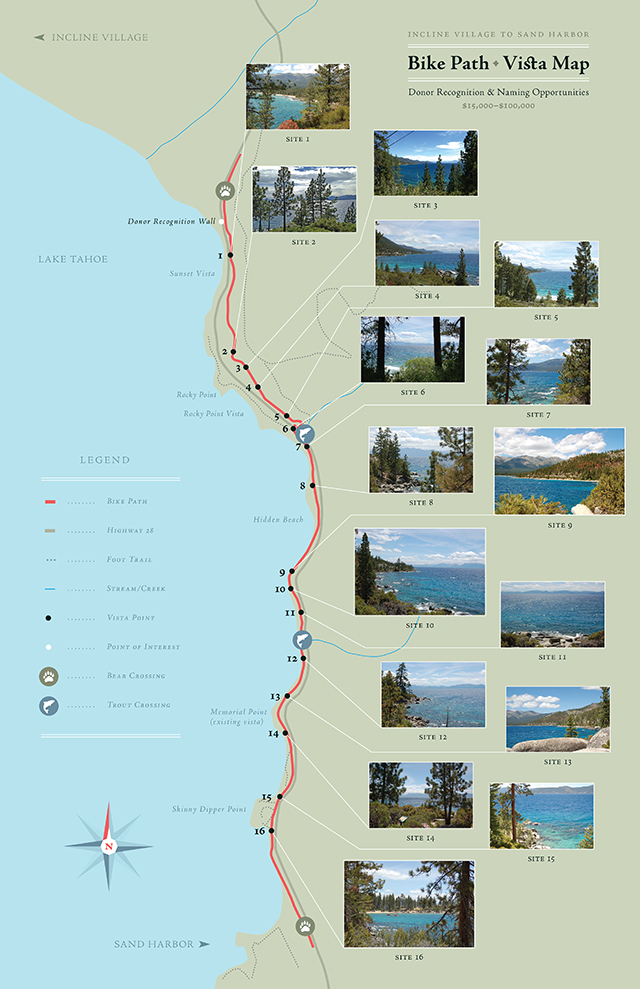 Written by: Brooke Deneen
---
Follow Parc Forêt on Facebook, Twitter, Pinterest and Instagram. Stay up to date on all things outdoors, as well as Montrêux events and the Reno-Tahoe area!
For real estate inquiries, stop by the beautiful Montrêux Welcome Center at 16475 Bordeaux Dr.  or call us at 775.849.9444. The Welcome Center is open 7 days a week, from 9:00 am – 5:00