Top 10 Reasons Kids Should Golf
Kids can learn a variety of life skills playing the game of golf.
Golf for people of all ages, including Junior Golf, is booming! There are so many different reasons for playing golf no matter your age, but the Player Development Committee of the PGA of America came up with a list of 10 reasons that kids should be playing golf right now!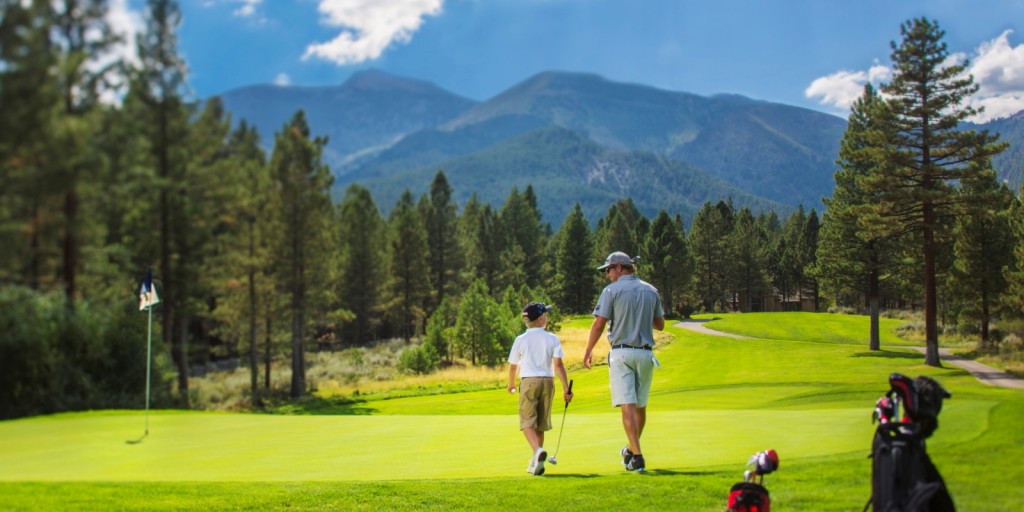 1. Lifelong benefits
Playing golf can help develop lifelong friends as well as teach kids skills that will allow them to play the sport throughout the years.
2. Quality family time
18-holes of golf lasts a few hours which makes for quite a bit of quality family time, especially since golf includes a lot of face time as well as necessary conversation.
3. Fresh air
Walking or even driving a golf cart for 18-holes  allows for so much fresh air in the lungs. Spending time outdoors also creates healthy habits for the future.
4. Business skills
In addition to the various skills that golf teaches, it also improves a person's ability to work with numbers as well as problem solving and self-confidence, each of which is very important in the field of business.
5. Anyone can play
Men, women, and children are all able to play the game of golf even though it is not necessarily known as a very diverse sport. Golf is becoming more accessible and more approachable to those that previously thought they would not be welcome.
6. Self-improvement
As it is primarily a solo sport, golf encourages self-improvement and self-analysis through the need to better themselves for the next game. Golf also helps kids learn to accept critiques and channel them into positive change .
7. Etiquette
The etiquette of golf is one that comes with the rich tradition of the sport. Although it may be one of the reasons some people feel as though the sport is not for them, etiquette is a very important aspect of the game due to the necessity for truth, morality and strength in adversity when playing.
8. Health
Although golf is less injury prone than other sports, players need to be healthy. Golf improves strength of the core as well as increased flexibility which gives players more desire to be active and fit.
9. Emotional control
The stresses that come along with golf are not unlike those of other sports. With many successes and failures throughout even a single game of golf, kids will learn to deal with their emotions and channel them in a positive direction.
10. Fun!
Golf is a great way to get kids off of the couch and out of the house and coupled with the fresh air and friendships, it's a wonderful way for kids to have fun while staying active.
---
Follow Parc Forêt on Facebook, Twitter, Pinterest and Instagram to stay up to date on all things golf, as well as Montrêux events and the Reno-Tahoe area!
For real estate inquiries, stop by the beautiful Montrêux Welcome Center at 16475 Bordeaux Dr. in Reno, NV or call us at 775.849.9444. The Welcome Center is open 7 days a week, from 9:00 am – 5:00 pm.