Spring Interior Design Trends
Written By: Farah Vitale
Spring is finally here! Now it's time to update your home with the latest looks in interior design.
Here's the current spring design trends you have to try: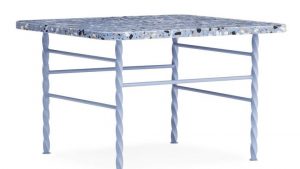 Marble Mosaic 
Terrazzo is an exciting trend to try especially as the marble trend has been incredibly popular. Terrazzo is cheaper and has been called "the poor man's marble," but is now trending for flooring and furniture. The trend became popular after appearing in the Terra Series made by Normann Copenhagen.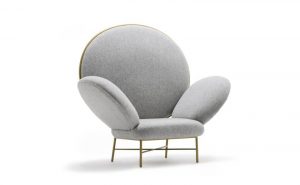 New Classicism
 The past is coming back in style. Pre- and post-war era styles are back with modern shapes. Try out plush velvet, gilded hardware, and lacquered surfaces. Nika Zupanc's Stay seating collection for Sé combines the 1950s with elements of the gold-gilded art deco period. He used fun and whimsical shapes to make it present.

Tropical Walls 
The hue greenery has been named 2017's color of the year. So exotic flora and lush fauna are in the spotlight right now especially for wallpaper. The collaboration between English heritage wallpaper brand, Cole & Son, and South African ceramics maker's Ardmore Ceramic Art has come just in time for spring. Brighten up your walls with fun African and floral prints.
Handcrafted Looks
Make your home unique with natural ad sustainable materials. Try out bamboo, rattan woods. water hyacinth and sea grass furniture. The trend was started by Dutch designer Piet Hein Eek with the Jassa collection. It is influenced by Indonesian and South East Asian design traditions. So the possibilities for handcrafted looks are endless.
---
Follow Parc Forêt on Facebook, Twitter, Pinterest and Instagram. Stay up to date on all things outdoors, as well as Montrêux events and the Reno-Tahoe area!
For real estate inquiries, stop by the beautiful Montrêux Welcome Center at 16475 Bordeaux Dr.  or call us at 775.849.9444. The Welcome Center is open 7 days a week, from 9:00 am – 5:00 pm.