Come celebrate the Silver State!
At the largest statehood celebration in the country, you can come and celebrate the admission of the Silver State into the Union on October 31, 1864. Nevada Day is a state holiday that falls on the last Friday of October each year and in addition to that, this year we are lucky enough to celebrate our 151st year as a state with the parade falling on the actual anniversary of our statehood, Saturday, October 31, 2015! There will be about 200 entries in the parade along with marching bands and various forms of entertainment. There will be food and drink vendors along the route and local businesses will offer food and drink specials during the parade itself.
The parade is a community effort each year and is made possible thanks to the non-profit all-volunteer committee of Nevada Day, Inc. Sponsorship and parade entry fees go directly towards conducting the parade itself, along with keeping the festivities free for its patrons.
Click here to learn how you can help out.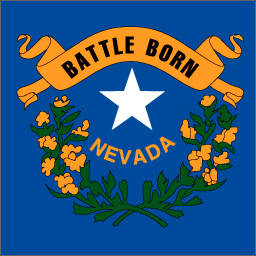 Event Information
Events: October 27 – November 1
8 am, October 31: Hot Air Balloon Launch
10 am, October 31: Military flyover signaling start of Parade
10 am – 2 pm: Nevada Day Parade beginning at the intersection of William and Carson Streets and ending at the intersection of Stewart and Carson Street.
Arrive early with chairs and blankets to claim your spot along the parade route
---
Follow Parc Forêt on Facebook, Twitter, Pinterest and Instagram to stay up to date on Montrêux events and what's happening around the Reno-Tahoe area!
For real estate inquiries, stop by the beautiful Montrêux Welcome Center at 16475 Bordeaux Dr. in Reno, NV or call us at 775.849.9444. The Welcome Center is open 7 days a week, from 9:00 am – 5:00 pm.