Montreux Golf & Country Club: A Little Slice of Paradise
Come see what Montreux offers you.
At Montreux Golf and Country Club, you can have your cake and eat it too! Spend a day on the Jack Nicklaus-designed golf course or enjoy the clubhouse with the entire family.
Golf, sports and social memberships are all available to you. Montreux is proud to have just hosted it's 18th consecutive year of the Barracuda Championship and takes the most pride in its signature course.
The Clubhouse: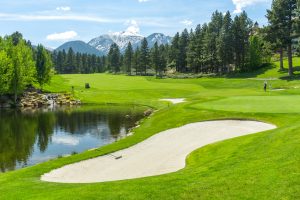 The 34,000 square-foot clubhouse hosts three separate dining rooms. It contains a grill and lounge that welcomes all members, luxurious locker rooms, a pro shop and even a wine cellar.
Adjacent to the clubhouse is the fitness center. It's filled with modern fitness equipment that caters to any workout routine for all types. The aerobics studio offers spin class, yoga and pilates. Outside the doors of the center are two tennis courts and a pool. Gather your neighbors and friends together because there is a court for basketball or volleyball on a sunny day! The Montreux Fitness Center is the perfect place for your children to take different types of lessons. Drop them off while you play some tennis, enjoy a revitalizing workout, or even treat yourself to a massage.
Enjoy an evening of fine dining and fine wine with Executive Chef Chris Nealon. If you're in the mood for a meal that's more casual and a bit quicker, Jack's Den in the fitness center is the perfect place to go.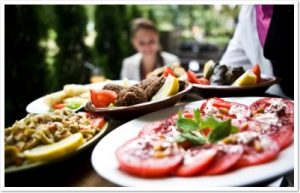 The Montreux Golf and Country Club caters to all members. It offers activities and services to all age groups and there is sure to be something for everyone!
Contact Linda Beatty for more information at 775-849-1090.
---
Follow Parc Forêt on Facebook, Twitter, Pinterest and Instagram to stay up to date on all things outdoors, as well as Montrêux events and the Reno-Tahoe area!
For real estate inquiries, stop by the beautiful Montrêux Welcome Center at 16475 Bordeaux Dr. in Reno, NV or call us at 775.849.9444. The Welcome Center is open 7 days a week, from 9:00 am – 5:00 pm.