How the Coronavirus Could Affect Relocation
As humans contemplate the many ways that COVID-19 could change the world, there is no doubt that the effect on public health, the economy, and social behavior will lead to a shift in human geography. Beyond upending jobs, canceling pastimes, and messing with social lives, it may be time to alter some of your plans for the future by considering a relocation.
Sixty percent of the world's population are living in high density, urban areas, but during the age of coronavirus this simply will not do. Many will choose not to stay in a crowded city, or a "red zone", where the dense population of people means more possibilities of becoming sick. The tide of migration is a force tied to human nature in such a way that climate change is tied to the planet. As migration has come to a halt, people are returning to their homes to shelter and the world population has temporarily reset according to nationality or country of residence. And now the driving forces for relocation will look the same around the world.
With such a dramatic reset, like it or not we are about to witness a great global experiment. At some point, the lockdown will end, and travel restrictions will lift. People are going to want more say over where they live than ever before and with health as the number one reason to move, chances are you might want to abandon crowded cities. For example, the "attack rate" of the virus in New York City alone was five times the national average. These cities will be low on the list of desirable relocation destinations.
Some of our Parc Forêt homeowners have done just that, even before stay-at-home orders this spring. A large percentage of residents in the Montrêux Golf & Country Club community have found refuge in northern Nevada from the hustle and bustle of larger cities.
"Living in Montrêux or even in the Reno-Tahoe area, we are surrounded by beauty and nature, we see forest animals often and are able to either walk in the neighborhood or on forest trails. It is not unusual to see neighbors and friends enjoying the same nature and trails and beauty of Montrêux and Washoe County. The convenience of necessary stores for food, etc. and the general courtesy of people in Reno makes it a big plus! We have seen neighbors ban together for aiding those in need during the virus and genuinely caring not only for this community, but all of Reno. Gardening and watching the change of seasons, as well as the incredible skies over Montrêux and Mt. Rose is a boost for the spirit."
Ted & Lynn Bandaruk, Parc Foret at Montreux Homeowners since 2013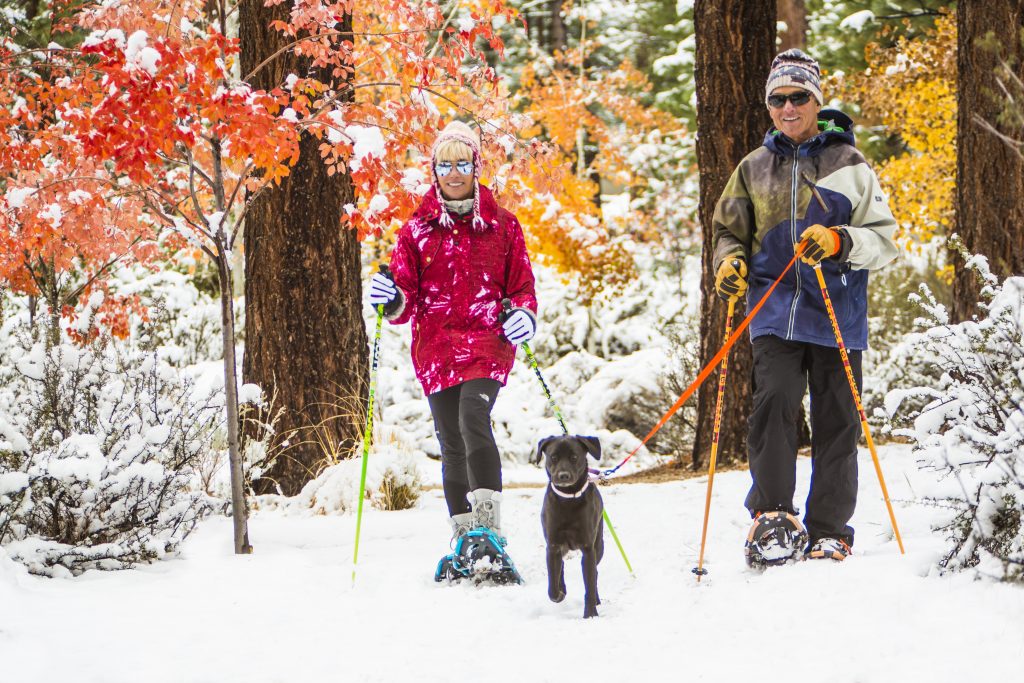 Need more reasons to consider northern Nevada as a place to literally get away from it all? Click here to read more about our spectacular views.
Written by Jackie Latragna
---
Follow Parc Forêt on Facebook, Twitter, Pinterest and Instagram. Stay up to date on all things outdoors, as well as Montrêux events and the Reno-Tahoe area!
For real estate inquiries, stop by the beautiful Montrêux Welcome Center at 16475 Bordeaux Dr. or call us at 775.849.9444. The Welcome Center is open 7 days a week, from 9:00 am – 5:00.