Moving Safely During a Pandemic
Moving can already be stressful enough but add in the current pandemic and you have a potential disaster on your hands. Perhaps you are even moving because of the current COVID-19 obstacles that have lead to job and lifestyle changes for many Americans. Before you begin your move, we have these essential tips to navigate the unique obstacles presented in today's world. This advice comes straight from real estate industry pros and moving experts to create the perfect moving guide.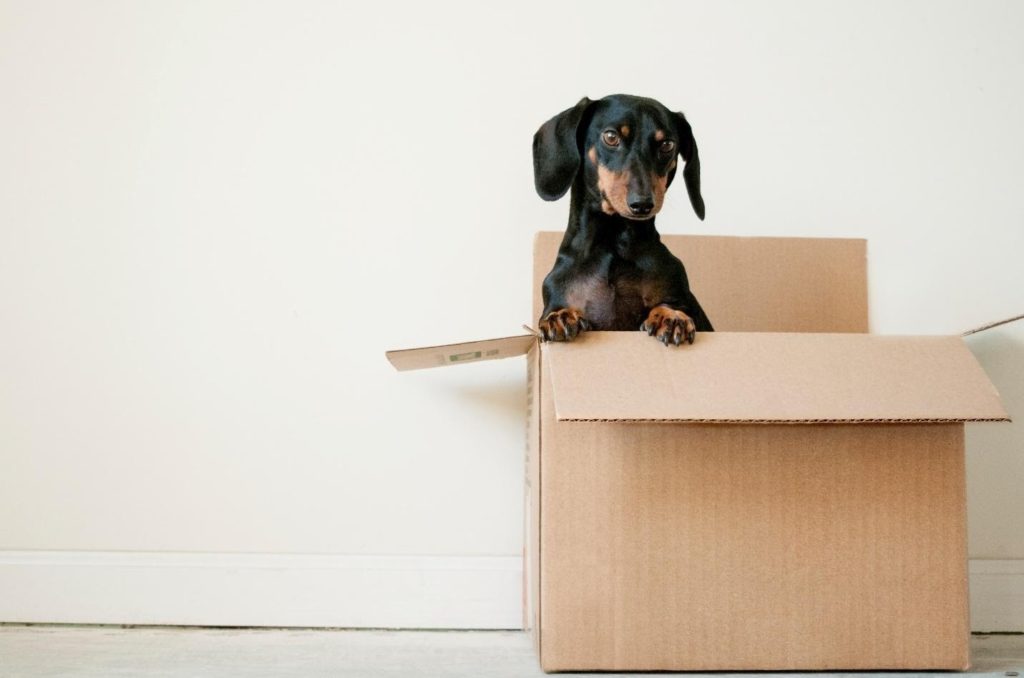 PRE-MOVE

Safety Protocols
If you're able to reduce your belongings and move everything in your own vehicles, that is a great way to reduce any spread of germs. Personally, handling your things also reduces the number of people that they are exposed to. However, if that isn't the case for you then hiring movers will be less stressful and incredibly more efficient. Companies should have COVID-19 specific safety protocols, like providing supplies and disinfecting. Make sure you call to check because if you have a feeling something is off, then you are probably right. Take some extra time to find the right company to move your possessions (and your loved ones).

Virtual Tours
When selling your home, usually the best way to get an accurate price estimate is an in-person tour. However, during this time there are other options you can take to feel safer. Make sure you both wear a mask, be meticulous about washing hands, and go through your home to minimize touching from the surveyor. For example, opening all doors and cabinets before the visit. The more that's left to the imagination, the less likely you will get an accurate estimate.

If that just isn't an option for you, a virtual tour of your home can be a great alternative. Some moving companies have created their own video conferencing technology on a secure network. They will definitely need to look inside your home and at your belongings in order to deliver an accurate estimate, so never book a company after just one phone call.

Extreme Price Quotes
Companies are looking for business and consumers are looking for deals with the current economic turndown, but don't forget that you get what you pay for when it comes to moving. A company that puts your health first and takes care of your belongings at the same time is what you are looking for. Ask your friends and social network for recommendations, read online reviews, and do a little research on the different moving companies. Beware of a company offering an extremely low rate and also hiking up the price too far.

Be Flexible
Go with the flow! Some things will just be beyond your control and being flexible will make your relocation easier. Review rescheduling and canceling policies with your movers before signing anything as your move could be postponed for any number of reasons. Be sure to also review the COVID-19 restrictions if you are moving to a new state as they may be in a different phase than yours.

HOA
For condos and townhomes, make sure to speak with the building manager prior to your move. They can keep you up-to-date on any special requirements.
MOVING DAY

Supplies
Make sure you gather enough moving supplies like tape, boxes, and bubble wrap, but also include cleaning items like face masks, gloves, hand sanitizer, and disinfectant. Take a good inventory of items and put them in a clearly labeled and easily locatable box for unpacking. Make sure to get your boxes brand-new and avoid using plastic or reusable containers, as studies have shown that the virus can live longer on these surfaces.

Safety Procedures
Be mindful of the moving company's guidelines on the day of your move. For example, some employees are required to wear masks on the drive to your home, even before they step through the door. Items should all be properly wrapped, whether you do it yourself or have the movers do it. Use a single-use stretch wrap that can be thrown away afterwards to decrease exposure.

Clean Your New Home TWICE
Clean and sanitize the new home before AND after you move in. You want to remove any contamination from the previous owner as well as cleaning afterwards to sanitize from the moving process. Be sure to keep doors and windows open while moving to allow air to circulate.

Don't forget to follow CDC guidelines on cleaning and disinfecting throughout your move and give extra care to high-traffic surface. You will also want to pay attention to areas you don't normally scrub down like fans, walls, and baseboards.

Written by Jackie Latragna
---
Follow Parc Forêt on Facebook, Twitter, Pinterest and Instagram. Stay up to date on all things outdoors, as well as Montrêux events and the Reno-Tahoe area!
For real estate inquiries, stop by the beautiful Montrêux Welcome Center at 16475 Bordeaux Dr. or call us at 775.849.9444. The Welcome Center is open 7 days a week, from 9:00 am – 5:00.