Ride Out the Pandemic in Your Dream Home
In the real estate industry, the term dream home is thrown around a lot – and with good reason. Your home should be a dream come true. It is a space where you can express your personal style, comfortably unwind from the stresses of life, and where you can entertain your friends and family.
Americans have been staying at home the past couple of months to decrease the spread of COVID-19 and homes are more important than ever. The purpose of the home has expanded by extreme measures in such a short time. In the space of mere days, Americans were homeschooling their children and making business deals from the comfort of their homes this spring.
While many are dealing with the challenges and anxiety of what the future could bring, one thing that the pandemic has taught us is that things will be different. Homes are a place of refuge and now have the doubled duty as both living and working (and leaning) spaces. There is an urgent need now for both a beautiful and functional home that makes you feel like everything will be okay while you're there.
Becoming more acquainted with your living space may have made you realize that there are some changes you would like to make. Whether it's downsizing, relocating, the desire for more property, or something in between, this unprecedented time is actually the perfect opportunity to make some of those changes.
There is an old European saying that your home is your castle… The question now is:
What can your home do for you and your family?
It's easy to feel helpless right now, but you have control over your home, and this is a great opportunity to shift your mindset to something that brings comfort and stability. Why not make it the home of your dreams?
At Parc Foret, we've made a commitment to ourselves and to you: to create a desirable enclave in an outstanding community of inviting, luxury homes with old world craftsmanship and fresh, thoughtful details. You can choose from one of our forested custom lots and build your luxury home from scratch with an architect and builder of your choice. Or select from one of our diverse, semi-custom floor plans with a variety of architectural and finish choices and upgrades.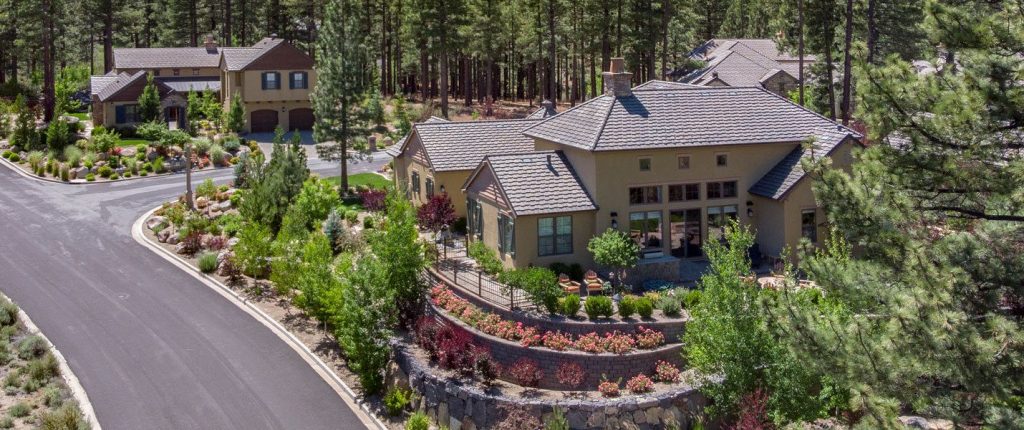 We've started with a picturesque forest setting that enjoys over 300 days of sunshine each year and puts you close to the best of Tahoe's beauty and Reno's city conveniences, all in tax-friendly Nevada. We've added park-like landscaping and amenities in a pristine, private golf community so that the great outdoors are yours the moment you set foot outside your home. We've designed livable, diverse, semi-custom floor plans to help you live the life you want. And we've partnered with LakeCrest Builders, one of the most well respected, award-winning local builders to bring the vision to life.
Written by Jackie Latragna
---
Follow Parc Forêt on Facebook, Twitter, Pinterest and Instagram. Stay up to date on all things outdoors, as well as Montrêux events and the Reno-Tahoe area!
For real estate inquiries, stop by the beautiful Montrêux Welcome Center at 16475 Bordeaux Dr. or call us at 775.849.9444. The Welcome Center is open 7 days a week, from 9:00 am – 5:00.