L & L Hawaiian Barbecue Opening Second Location
Written By: Farah Vitale
L & L Hawaiian Barbecue is expanding in the city! They are debuting a second Reno location at 4978 S. Virginia St. It will be right next door to Big 5 Sporting Goods in the Coliseum Meadows center in South Reno. The cool Hawaiian spot will be serving plate lunch, saimin, loco moco and other ono kaukau, meaning "good eats" in Hawaiian. Which is basically their trademark.
L & L Hawaiian Barbecue will be opening their location this fall.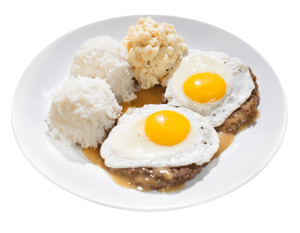 Basin Street Properties, a Northern Nevada real estate investor and developer, signed the lease for a 1,500 square feet for the new restaurant. The new spot is just across South Virginia Street from We Olive & Wine Bar. L & L Barbecue began in 1976 as a small Honolulu drive-in. It has since come a long way. Now there are restaurants in 11 states, Guam and Japan.
L & L Hawaiian Barbecue has always made sure it's menu is infused with Hawaiian's culinary traditions.  L & L's menu reflects the culinary traditions of Hawaiian's, Polynesians, Asians, whites, and their techniques and flavors. Some favorites on the menu include:
The BBQ Beef Bowl – barbecue beef served with steamed vegetables on white rice
Kalua Pork With Cabbage – smoke-flavored, slowly-roasted shredded pork, combined with fresh cabbage
Loco Moco – savory hamburger patties on rice topped with brown gravy and two fresh fried eggs eggs
Spam Saimin – A noodle soup unique in Hawaii served with SPAM and green onion
The new L & L Barbecue will be open 11 a.m. to 9 p.m. daily.
---
Follow Parc Forêt on Facebook, Twitter, Pinterest and Instagram. Stay up to date on all things outdoors, as well as Montrêux events and the Reno-Tahoe area!
For real estate inquiries, stop by the beautiful Montrêux Welcome Center at 16475 Bordeaux Dr.  or call us at 775.849.9444. The Welcome Center is open 7 days a week, from 9:00 am – 5:00 pm.