City of Reno Adopts New Flag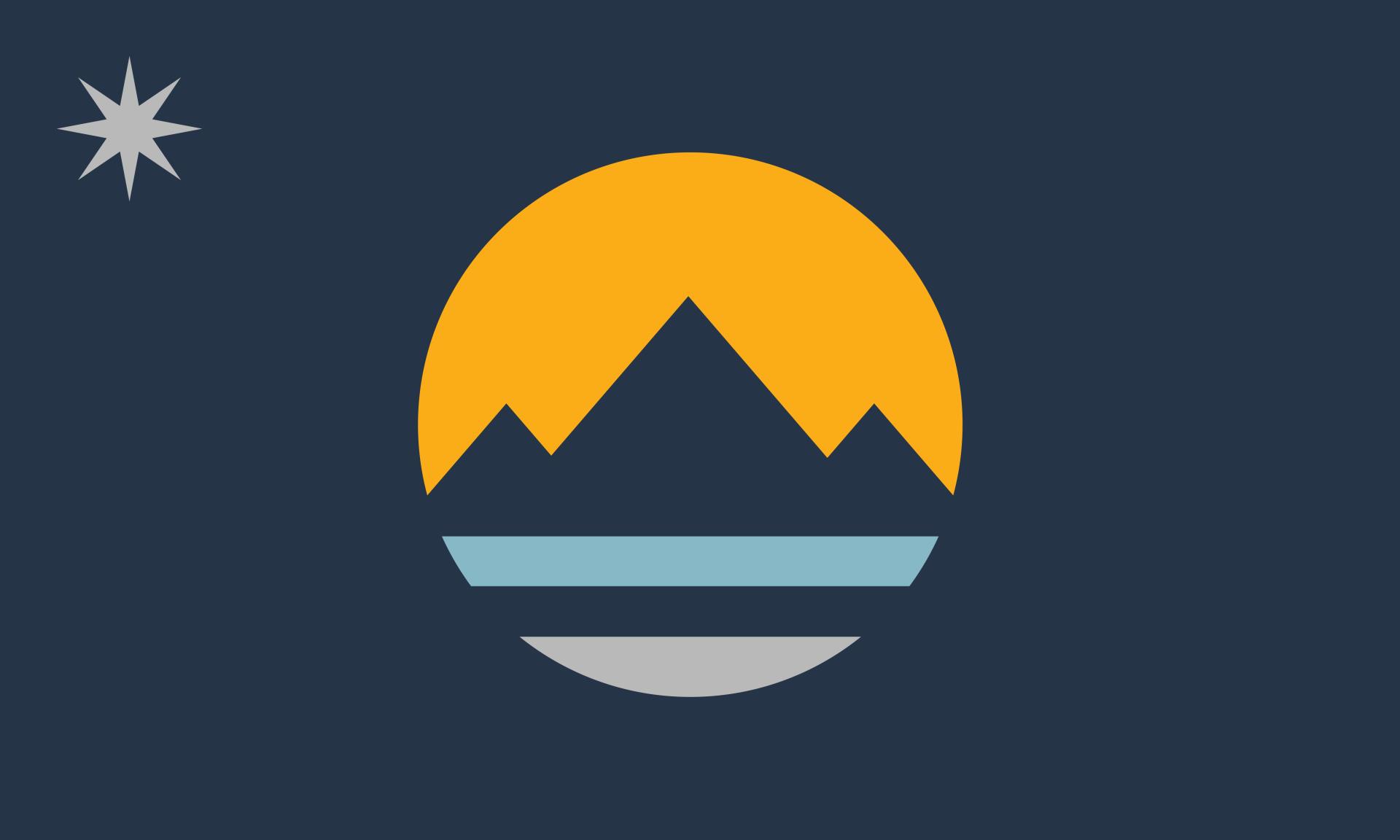 Pending specifications, this preliminary design will be that of Reno's new flag.
The City of Reno has adopted a new city flag as of April 25, 2018. In honor of Reno's 150th birthday, the Arts & Culture Commission held a contest that allowed locals to submit their own flag designs. Prior to accepting submissions, the Commission held two educational flag culture and design workshops to guide participants in their work. The open submission period was held from November 30, 2017 until March 2, 2017, during which 223 designs were received.
All Reno Flag Project submissions were reviewed by the Reno Flag Committee – consisting of  former mayors, flag expert, art professionals, former mayors, and community representatives. After the committee narrowed it down to 13 designs, final voting was opened to the public online.
The winning submission came from 23-year-old Reno native, Tucker Stosic.
As for the description of the flag, Stosic wrote: "The rich blue of the flag is representative of the state of Nevada, to which Reno is a proud part of. The bottom notch of the circle is silver to represent the silver mining boom in the area, which ultimately led to the rise of the city of Reno itself. Above lays the bright blue Truckee, which is not only a landmark of the area but essential drinking water to the current residents and was crucial to the early settlers of Reno. Above that stands the Sierra Nevada mountains, which are both a landmark of Reno and a provider of natural resources to the area. They are outlined by the color gold, to represent the rich desert Reno calls home. The star in the corner is the star on top of the Reno arch, a symbol of Reno, unifying its residents under it."
The new flag design will be unveiled on May 8, 2018 at Greater Nevada Field during the Biggest Little Birthday Event.
Written by: Brooke Deneen
---
Follow Parc Forêt on Facebook and Instagram. Stay up to date on all things outdoors, as well as Montrêux events and the Reno-Tahoe area! For real estate inquiries, stop by the beautiful Montrêux Welcome Center at 16475 Bordeaux Dr.  or call us at 775.849.9444. The Welcome Center is open 7 days a week, from 9:00 am – 5:00 pm.