Stay in Touch with Reno-Tahoe Culture
Written By: Farah Vitale
Reno's culture has done a 180 and is now a pedestal for art and music. Looking back at Reno over the last five years, the difference between now and then is staggering. Be sure to take full adv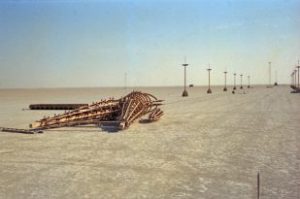 antage of the beauty throughout our city.
Burning Man exhibit at Nevada Museum of Art
The Nevada Museum of Art opened a new exhibit titled "City of Dust: The Evolution of Burning Man." The "City of Dust" includes never-before-seen photographs, artifacts, journals, sketches and notebooks that tell the story of Burning Man and its origins. It also talks about the global impact of the festival and its future. It takes up three galleries in the museum and each focuses on a specific era of Burning Man's history. It's become a big part of Reno's culture.
Scenic Hikes
The possibilities for hiking are endless! Hike up Mount Rose, the highest mountain in Washoe County. There's also an extinct volcano located directly in between Reno and Lake Tahoe, Steamboat Springs, and offers stellar 360-degree views of the area. Lake Tahoe offers tons of different hiking trails, be sure to check out the difficulty levels too.
BaseCamp at Whitney Peak Hotel
The Guinness Book of World Records called it the worlds tallest climbing wall! The climbing wall at Whitney Peak Hotel is 164 feet. It's built into the side of the hotel with amazing views of the Sierra mountains. If that's a little too extreme for you, enjoy their indoor bouldering rock climbing. It's a great place to spend time with friends and challenge yourself.
---
Follow Parc Forêt on Facebook, Twitter, Pinterest and Instagram. Stay up to date on all things outdoors, as well as Montrêux events and the Reno-Tahoe area!
For real estate inquiries, stop by the beautiful Montrêux Welcome Center at 16475 Bordeaux Dr.  or call us at 775.849.9444. The Welcome Center is open 7 days a week, from 9:00 am – 5:00 pm.