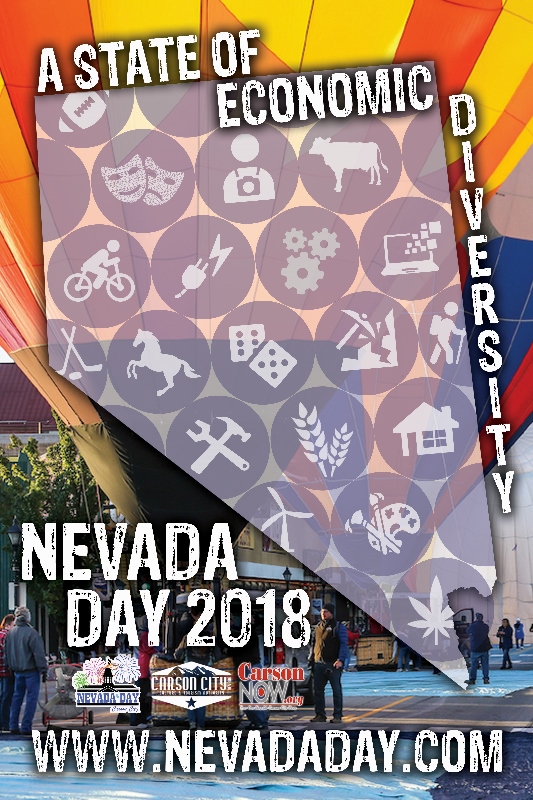 This year's Nevada Day marks our state's 154th birthday!
Nevada Day is a celebration of our state's admission to the union on October 31, 1864. Nevada prides itself in holding the largest statehood celebration in the nation. Back in 1938, the Nevada Day celebration moved to our Capitol, Carson City, featuring an annual parade.
This year's Nevada Day celebration theme is "A State of Economic Diversity". This theme showcases various industries in our state such as manufacturing, agriculture, and entertainment.
The Nevada Day Parade takes place in Carson City on October 27th from 10am-2pm, with other events throughout the day. For more information on such, visit Nevada Day's official website.
In observance of Nevada Day on October 26th, all state, county and city government offices – as well as most schools and libraries – will be closed.
Written by: Brooke Deneen
---
Follow Parc Forêt on Facebook, Twitter, Pinterest and Instagram. Stay up to date on all things outdoors, as well as Montrêux events and the Reno-Tahoe area!
For real estate inquiries, stop by the beautiful Montrêux Welcome Center at 16475 Bordeaux Dr.  or call us at 775.849.9444. The Welcome Center is open 7 days a week, from 9:00 am – 5:00 pm.