Decorated Planters Spruce-it-up Outside
Brighten up the outside of your home with these stunning décor planters that will transform your home from Thanksgiving to New Years.
Harvest Pumpkin
The perfect addition to a full Thanksgiving meal is a beautiful home and people to share it with. Light the way to your front door with planter decorations that will inspire the feast and the fall season. Carve a pumpkin into an interesting geometric pattern and back light it, then partner it with leaves and sticks of warm fall hues.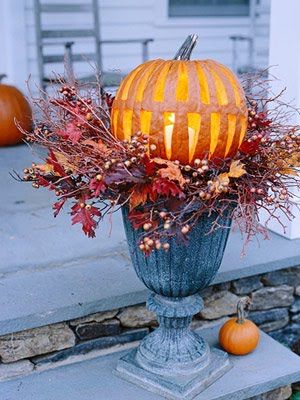 Fall Leaves
Eliminating the pumpkin from your fall planter can allow you to go taller with your plant and leaf choices. You still want to keep within the warm fall hues, but now grab some decorative branches and pieces that have more vertical appeal.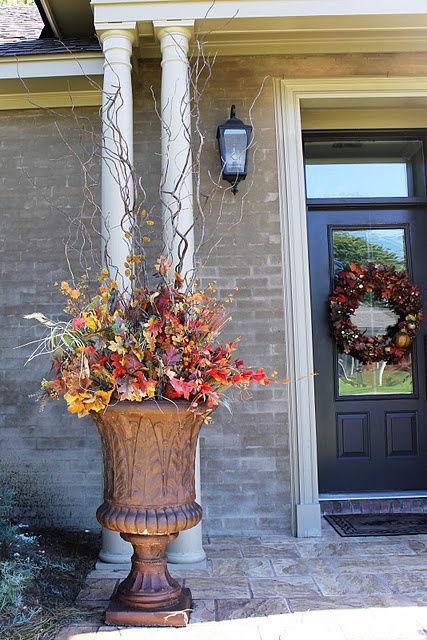 Minimalist Lantern
Filling an empty lantern with white holiday lights is a chic and subtle way to add holiday and winter flare to your exterior decorations. Without a red bow this is just a gorgeous wintery piece of decoration that can last you through January, but adding the bow makes it more holiday designated.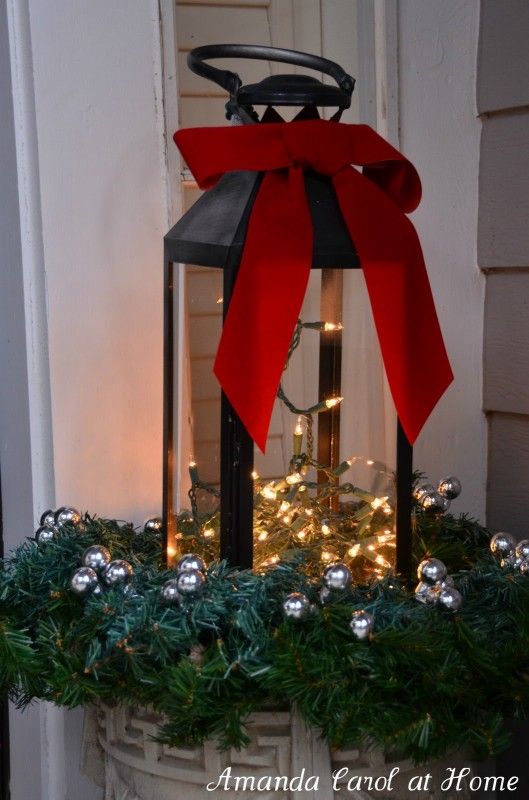 Winter Berries
As the most festive of these decorated planters, this piece of décor may not be for everyone, but it certainly has presence and impact. Especially for those living in mountainous or woodsy areas, this decorated planter has such an organic and luxe effect. Bunches of evergreen branches and red winter berries are illuminated perfectly by tiny white lights.
Simplistic Whites
This is my personal favorite because of the impact that the simplicity of this decoration has. Lighting the bottom of a potted tree or bush will light it up in a truly aesthetically pleasing way. This piece of decoration can descend the winter holidays. If you want to add to this look, lighting a couple of the branches will add even more dimension to your planter.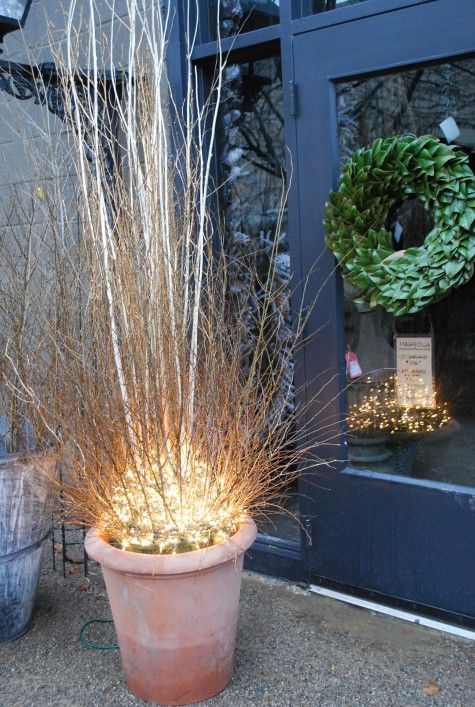 Silver New Years
This beautiful set-up will compliment the snowy landscapes that will hopefully surround your home to ring in the new year. Aiming for silvers, white and bright white lights complimented by real evergreen branches will give you a sophisticated and festive piece of decoration for winter and the new year.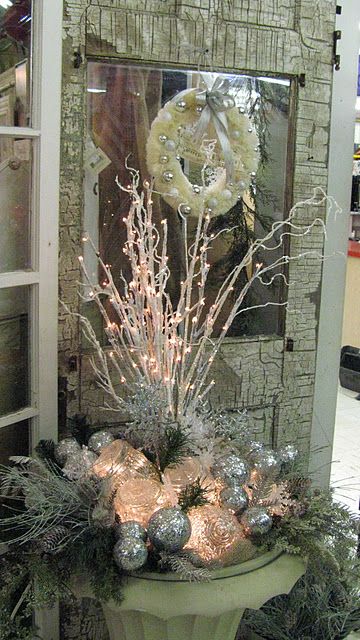 All photos courtesy of Pinterest.com
---
Follow Parc Forêt on Facebook, Twitter, Pinterest and Instagram to stay up to date on all things design, as well as Montrêux events and the Reno-Tahoe area!
For real estate inquiries, stop by the beautiful Montrêux Welcome Center at 16475 Bordeaux Dr. in Reno, NV or call us at 775.849.9444. The Welcome Center is open 7 days a week, from 9:00 am – 5:00 pm.