It's Beginning to Feel a Lot Like Fall
Changing leaves and decreasing temperatures indicate that Fall is almost here! With the unpredictability of Reno weather, it's best to be prepared for freezes and snow sooner rather than later. Read on some helpful information to ensure your transition from fall to winter is as smooth as possible.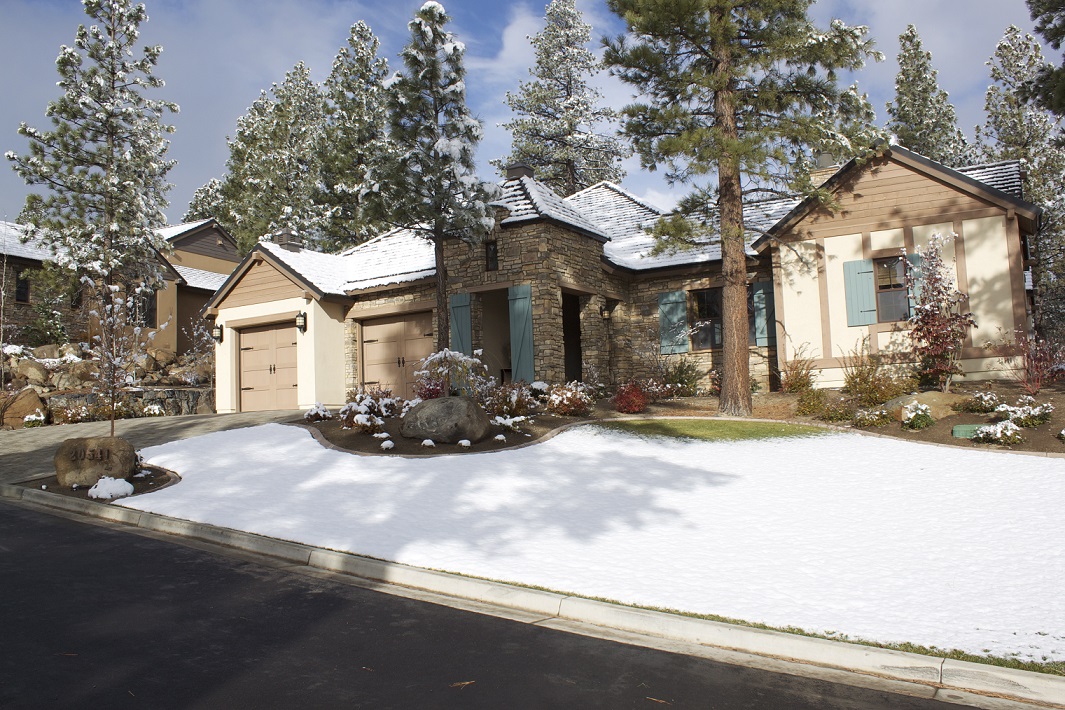 Winter and your Home
Snow and ice can be hard on rain gutters, plumbing, and driveways. Here are some tips and information on how you can prevent any damages to your home throughout the winter.
Winterizing Plumbing and Irrigation: When temperatures are in the mid to low 50's, it is time to winterize. Overnight freezing temperatures can freeze the water running in your plumbing system. The ice will expand and can potentially crack several pipes if not winterized correctly. You may hire a plumber or winterize your pipes on your own. For an in-depth guide on how to winterize your plumbing click here.
Snow-blower: Instead of shoveling snow from the driveway for hours, it's time to invest in a snowblower! These machines can chew threw a few feet of snow and will drastically cut the time and effort it takes to clear your driveway.
Roof and Rain Gutter Care
Ice and Snow can be damaging to roofs and rain gutters without taking precautions. Here are a few items to protect your roofs and rain gutters.
Ice guard: This is a plastic lining that is placed under the roof tiles to prevent ice formations and leaks. Linked with adequate roof insulation, ice guard can prevent ice dams which will save you money in repair costs.
Snow Guard: These are hooks that are anchored under roof tiles and prevent snow from sliding off the roof. This can save time and effort from cleaning up a large snowbank that slid off your roof after opening your garage door. Snow guards come in many shapes, colors, and styles so pick one that fits best with the look of your home.
Rain Gutter Heaters: These can be bought by the roll online or at any of your local hardware retail stores. Rain gutter heaters will prevent the buildup of heavy ice in your rain gutters as snow melts.
Windows
Windows are a large source of heat loss during the winter. Insulated windows will reduce energy costs and retain the warmth of your home. There are many different types of insulated windows such as triple-glazed vinyl, triple-glazed wood, and gas-filled. All accomplish the same goal, and there are a variety of styles to match the feel of your home's design!
Written By: Connor Olejnik
All photo credit goes to their respective owners. No copyright infringement is intended.
---
Follow Parc Forêt on Facebook, Twitter, Pinterest and Instagram. Stay up to date on all things outdoors, as well as Montrêux events and the Reno-Tahoe area!
For real estate inquiries, stop by the beautiful Montrêux Welcome Center at 16475 Bordeaux Dr. or call us at 775.849.9444. The Welcome Center is open 7 days a week, from 9:00 am – 5:00