Let color make an impact on your home without a huge commitment.
1. Know your palette: Don't bother getting a handful of paint swatches, just take a look outside! Take a hint from mother nature and opt for deep plums, burnt reds, rusted oranges, rich browns and bright, creamy yellows. These colors that nature has already blessed us with will keep your décor stunning and authentic.
2. Experiment: Although the traditional fall color trends are beautiful, it can be greatly beneficial to your home and your sense of style to throw in some other colors. Deep navy blues compliment the traditional colors in a way that seems put together and streamlined. Another option is to mix with variations of purple, from deep plums to lilac and lavender, which will liven up a classic color palette. Want to push your style even further? Go for an all white/cream color palette accented by burlap, cottons and white pumpkins.
3. Accentuate and accessorize: For those not totally committed to the fall-stylings, play with accessories that can be easily changed out instead! Throw blankets, pillows, rugs and vases can take your home in a gorgeous fall direction without over-powering. Stick with the 60-30-10 rule that says accent colors should account for no more than 10% of your color scheme.
4. Be thoughtful: Resist the urge to clutter! Instead, focus on a few statement pieces that you feel passionately about. This can be complimented greatly by a great pop-color on a wall in a fall hue, and fall hues are able to transcend seasons so there's no worry in keeping it painted for many seasons to come.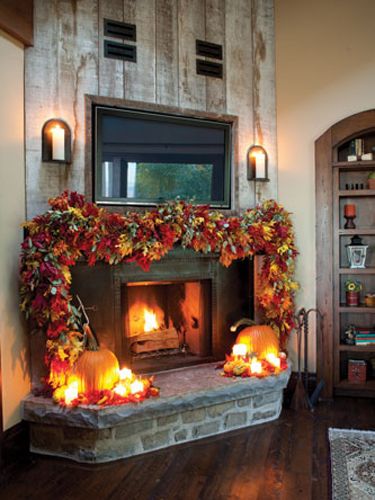 5. Re-purpose: Fall is the season to re-purpose and reuse aspects of your general home décor. Utilize pieces that are organic and keep with the natural spirit that the fall season has to offer, such as wood, flowers (in warm hues) and arrangements of gourds or pumpkins. Think of making a centerpiece out of a vase filled with things like acorns, cranberries or apples.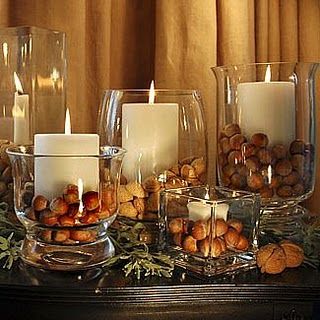 6. Texturize: Just as you need to reach for cozier layers for yourself this fall, throw some cozy layers on your home as well! That fuzzy throw will perfectly warm up the look and feel of your great room, as well as adding much needed texture. Opt for textures that you would wear on your body as well: tweeds, chunky knits, flannels, wool, velvet, faux fur and other heavier-weight fabrics that inspire the season.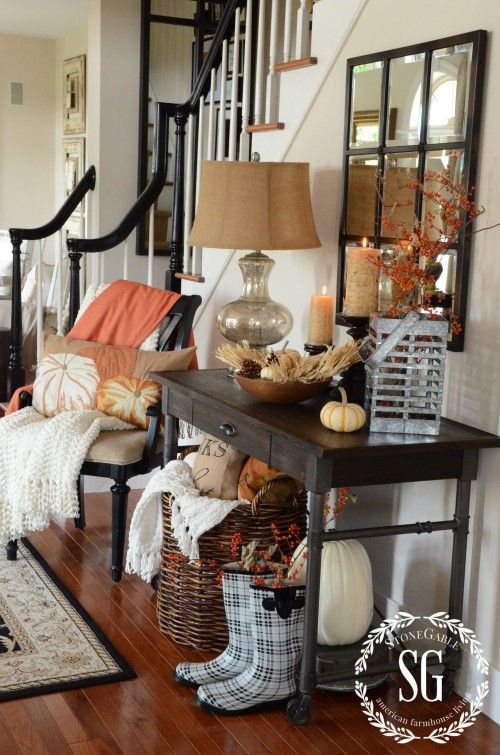 7. Utilize lighting: With the daylight hours dwindling in the evenings, let there be light (inside)! Adding a few extra table lamps and swapping for bulbs with a warm hue can be a quick and easy solution to the lack of light come fall and winter, but there are other trendy and fun ways to brighten up your home. String lights have far surpassed the Christmas season, so why not put them in your home for fall as well? They can make an area seem light and carefree while maintaining a chic glow. Also look for lamps in warm metallic shades such as brass, copper or rose gold that will reflect light themselves as well as brighten up your space.
8. Spice it up: Handmade candles and potpourri are a fall staple, but if this is too time consuming, opt for a candle that transports you to a fall or winter holiday. Go for something that evokes a special memory or one that simply makes you happy to be home.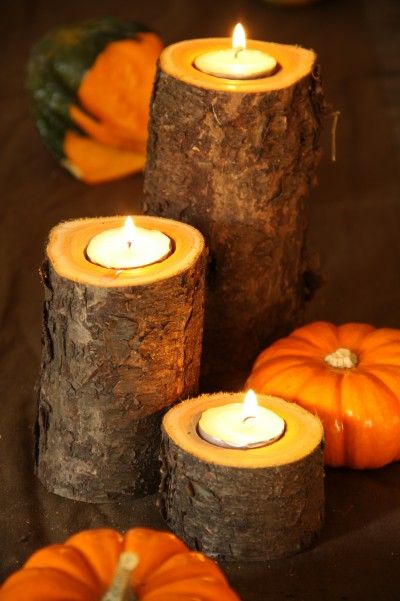 Photos courtesy of Pinterest.com.
---
Follow Parc Forêt on Facebook, Twitter, Pinterest and Instagram to stay up to date on all things design, as well as Montrêux events and the Reno-Tahoe area!
For real estate inquiries, stop by the beautiful Montrêux Welcome Center at 16475 Bordeaux Dr. in Reno, NV or call us at 775.849.9444. The Welcome Center is open 7 days a week, from 9:00 am – 5:00 pm.