Northern Nevada Fuels Economic Recovery Through Diverse Industry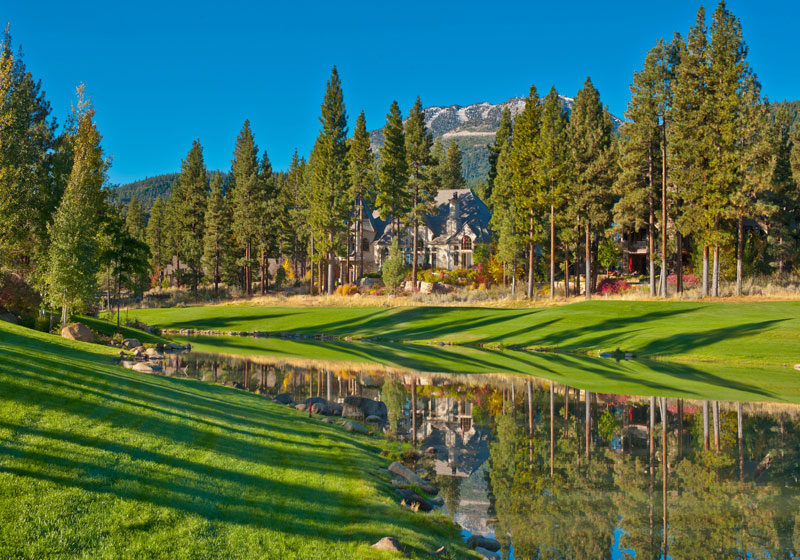 Despite over ten months of pandemic in 2020, Northern Nevada is in an enormous period of growth. The Economic Development Authority of Western Nevada (EDAWN) has continued to work with quality companies attracted to the region for the tax benefits, work-life balance, welcoming community, and more. Thirty companies in total have relocated or expanded their workforce in the Greater Reno-Sparks region in 2020. These companies will in turn add a combined 2,295 new jobs at an average wage of $28 per hour along with eleven new corporate headquarters.
This job growth is uncommon during a pandemic year and unique to the Reno-Sparks area. Many other communities in our nation are experiencing significant employment challenges. The bulk of the new and expanding companies that have come to our region are a mix of technology, health and medical, e-commerce, and distribution with a real emphasis on advanced manufacturing and technology. Each of these are critical to strengthening the local economy and the future of Reno.
"On behalf of the entire EDAWN Team, I would like to welcome these new and expanding companies to our region. I want to also acknowledge all of our partners (what we like to call the EDAWN Team) for your support and assistance throughout the year. I can tell you that this kind of cooperation from government, education and business does not happen in most places and it makes our job easier (even in these tough times) as economic developers because it truly gives us a competitive advantage."
– Mike Kazmierski, CEO of EDAWN
Moving into the future, the "new normal" could include social distancing for years to come with safety as a top-of-mind priority. Humans are social creatures and as the nation slowly reopens, folks will have a strong desire to stay connected and explore the great outdoors. The United States is chock full of beautiful, wide-open spaces where you can avoid the crowds, but also choose your views for isolation.
As a rural destination and one of the least developed of the fifty states, northern Nevada offers remote seclusion with a magnificent and diverse landscape begging to be explored. The city of Reno is nestled just below the Sierra Nevada mountain range, home to the crystal-clear waters of Lake Tahoe. The Truckee river meanders from the mountains straight through the heart of downtown Reno, making itself an idyllic landmark and a favorite of local fishermen. Lush pine forests hug the outskirts of the city and as you find yourself gaining in elevation, you'll notice the alpine wildlife such as white-tailed deer, bobcats, and bald eagles.
One of these beautifully forested communities is Montrêux Golf & Country Club, a private gated golf course community with so much more to offer than golf. This gated community of luxury custom homes surround the 18-hole, Jack Nicklaus Signature par 72 course, a world-class Clubhouse, walking trails, tennis and sport courts, pool and spas, Fitness Center, and much more. Montrêux is not only a stunning place to live, it is also one of the most welcoming communities in Reno. With just 540 homesites and a golf membership cap of 375, the neighborhood and amenities are among the best that the region has to offer.
Below are the 30 new companies that have relocated to Reno-Sparks in 2020:
Delivers cold-chain services for the bio-pharma industry that result in zero temperature excursions for every client, every product, every time.
Jobs Created: 50
Located From: NY
New location: Sparks, NV
Relocation
Specializes in developing affinity and Customer Relationship Management programs for clients with established brands and customer bases.
Jobs Created: 200
Located From: CA
New location: Reno, NV
Relocation
Ai2 is leading the charge in leveraging sensor algorithms and machine learning for eldercare monitoring, allowing aging in place to become the standard.
Jobs Created: 10
Located From: CA
New location: Reno, NV
Relocation, HQ
American Battery Technology Company
A clean technology platform that increases production of primary metals used in batteries that power electric cars, grid storage applications, consumer electronics and power tools.
Jobs Created: 100
Located From: CA
New location: Fernley, NV
Relocation, HQ
American Highway – A Simplex Company
A manufacturer and supplier of infrastructure products to highway contractors and distributors throughout the USA and Canada.
Jobs Created: 80
Located From: CA
New location: Fernley, NV
Relocation, HQ
Providing expertise in packaging equipment, high performance materials, warehousing and distribution, and sustainable packaging options for e-commerce, retail, and industrial operations across North America.
Jobs Created: 10
Located From: NC
New location: Reno, NV
Relocation
Centerline Structural Innovations Inc
A full-scale truss and wall panel manufacturing company and framing contractor with the goal of addressing the critical housing shortage in Nevada and surrounding states.
Jobs Created: 20
Location: Reno, NV
New Startup
Coldco Logistics provides temperature-controlled warehousing, transportation, and 3rd party logistics (3PL) solutions to customers in the food & beverage, agricultural, pharmaceutical, food service, and retail industries.
Jobs Created: 50
Located From: IL
New location: Reno, NV
Relocation
Specializes in frozen fulfillment, logistics, and shipping services for ecommerce companies.
Jobs Created: 50
Located From: WA
New location: Reno, NV
Relocation
An innovative technology platform with a patient-centered, customized communication hub that revolutionizes the way patients experience the pharmacy process and interaction with their medication regimen and caregivers.
Jobs Created: 100
Located From: INT
New location: Reno, NV
Relocation, HQ
A technology-driven SAAs company whose platform is dedicated to delivering career advancement solutions for leaders in transition.
Jobs Created: 10
Location: Reno, NV
New Startup
Manufacturer of commercial and residential high-end custom glass products.
Jobs Created: 150
Located From: KY
New location: Verdi, NV
Relocation
Door manufacture specializing in interior doors, door replacements, closet doors, and glass doors.
Jobs Created: 40
Located From: CA
New location: Reno, NV
Relocation, HQ
Manufacturer of plastic extrusion packaging for food products.
Jobs Created: 45
Located From: INT
New location: Mound House, NV
Relocation
Engineers and builds fans, ceramic heaters, and other home comfort products in the U.S. and around the world for more than 100 years.
Jobs Created: 35
Located From: PA
New location: Reno, NV
Relocation
Manufacturer of power tools. Reno facility will be used for distribution and training corporate customers.
Jobs Created: 85
Located From: GA
New location: Reno, NV
Relocation
A multi-billion-dollar company and one of the most recognized beauty brands with products in nearly 40 countries throughout the world.
Jobs Created: 50
Located From: CA
New location: Reno, NV
Relocation
A software platform that allows companies like SalesForce, LinkedIn and Shopify to scale their internal learning and development programs.
Jobs Created: 20
Located From: CA
New location: Reno, NV
Relocation
Reno's newest tech accelerator with an initial cohort of three companies: Bookit Sports, BuildingBloc, Inc., and Copper who have raised over one million since entering the program.
Jobs Created:10
Location: Reno, NV
New startup
A cloud-based proprietary software-as-a-service (SaaS) business text messaging application.
Jobs Created: 10
Location: Reno, NV
New Startup
Revolutionizes the residential and commercial construction industry by producing custom quality single family and multifamily projects for less cost and in half of the time of traditional site-built projects.
Jobs Created: 100
Located From: CA
New location: Reno, NV
Relocation, HQ
Designs, develops and delivers innovative cloud applications for life sciences and healthcare.
Jobs Created: 20
Located From: CA
New location: Reno, NV
Relocation, HQ
Founded in 2004 and based in Nevada, theBalm is a cosmetics company that produces non-toxic, vegan cosmetics and is adored by millions of women around the world who loyally use its products and share its ethos.
Jobs Created: 200
Located From: CA
New location: Reno, NV
Relocation, HQ
An innovative cybersecurity and cloud company that designs, builds, secures and manages modernized technology environments and deliver ongoing best in class 24/7 NOC and SOC services.
Jobs Created: 100
Located From: MD
New location: Reno, NV
Relocation
A cloud-based platform built specifically for restaurants that combines point of sale, front of house,
back of house and guest facing technology.
Jobs Created: 100
New Location: Reno, NV
HQ Location: Boston, MA
Provides food, apparel, footwear, electronics, and personal-care products to State, Federal and County correctional institutions nationwide.
Jobs Created: 60
Located From: CA
New location: Reno, NV
Relocation
A rising U.S. startup, launching domain names on blockchain technology. The domain names can be used for both payments and websites.
Jobs Created: 20
Located From: CA
New location: Reno, NV
Relocation, HQ
Confidential
Jobs Created: 500
Located From: CA
New location: Reno, NV
Relocation
Offers eco-friendly, compact yoga mats focused on performance with a low waste design.
Jobs Created: 40
Located From: CA
New location: Sparks, NV
Relocation, HQ
A luxury kitchen and bath appliance brand producing industry leading designs in range hoods, ranges, dishwashers, microwaves and more.
Jobs Created: 20
Location: Reno, NV
Expansion