Interior Design Trends for 2016
There's something about the Spring that makes us want to update our interior design.
Sometimes something as simple as swapping out a vase, painting or drapes can give a fresh interior design look. Here are some of the interior design trends for 2016.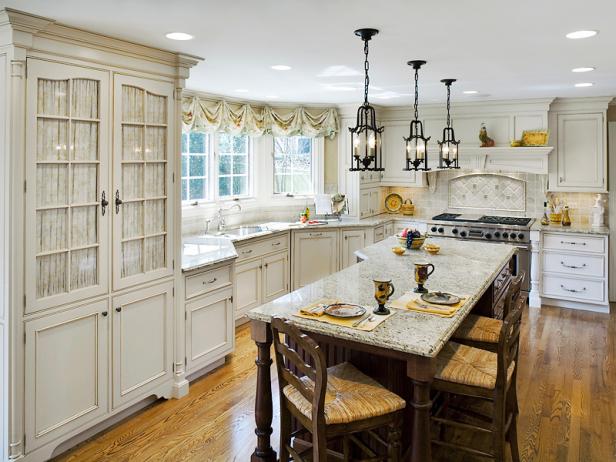 French Country
This popular design has been brought to the spotlight of stylish publications, popular Pinterest posts and even HGTV shows. This style has waxed and weathered paint on furniture, shiplap treatments creating a rich, eclectic look. French Country has roots in the sunny, pastoral French countryside. Unlike the grand maisons of Paris, the country style is more relaxed and earthy. The decor feels warm, welcoming and unpretentious with an elegant grace. Colors reflect the sunny rural surroundings and furnishings fulfill multiple roles.
Wrought iron: Use it in furnishings like a canopy bed, or day bed, lighting and accessories. Popular accessories include andirons, candelabras and door/cabinet hardware.
Rich, soft colors: Warm yellow and cream, pale sky blue, sage green, brick red and lavender.
Toile: Toile fabric adds lighthearted appeal. Mix it with stripes, gingham and linen or burlap.
Distressed accent pieces: Accents with a light patina. Moss-dappled urns or planters, weathered wood, hammered metal and antique finishes.
Whitewashing: Made from lime, chalk and more, whitewash indoor and outdoor walls, furniture, floors and ceilings.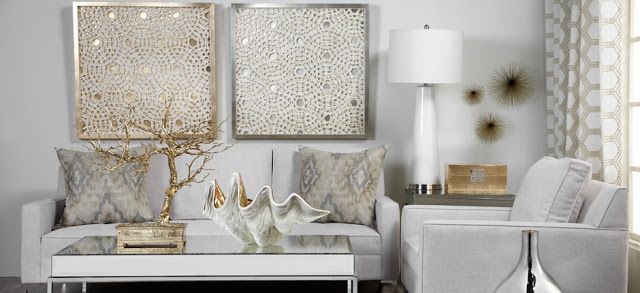 Mixed Metals
Skillfully mixing metallics is a fast way to look effortlessly modern and chic. This interior design trend just needs a neutral room and texture for warmth. For a room designed in shades of gray, add touches of gold or brass to keep it from feeling cold. Pair cream-colored walls with gold accents. A crisp white room will pop with silver or chrome accessories. Chocolate brown spaces will be lightened up with bronze tones. Add warm copper or gold to cool shades of blue for more energy and black iron to keep it grounded.
Color
The color interior design trend for 2016 is predicted to be bright shades. An interesting trend is coral for stylish living rooms, kitchens and bedrooms with bright shades of yellow in family-focused areas. An impressive trend is red. Use the bold shade on paint for walls, furniture, curtains and accessories. The hottest shades are red strawberry, red wine and bright red.
Celadon is a pastel green shade that will make your home pop. Use it in living rooms and bedrooms for a romantic atmosphere and appealing ambiance. For those drawn to classic concepts, choose black and white interior design. Add some shades of gray to give rooms more character. Or use colored accessories as accents.
The Pantone color wheel for 2016 interiors have 9 attractive colors – Merriment, Mixed Bag, Bijoux, Dichotomy, Ephemera, Natural Forms, Lineage, Soft Focus and Footloose.
Merriment: A joyful color trend with bright and vibrant colors of pink, orange, green and yellow.
Mixed Bag: Unique colors, eclectic shads and elements with blends of orange and violet.
Bijoux: Intense jewel palettes with contrast and drama.
Dichotomy: Yellow, bright blue and silver metallic.
Ephemera: Delicate shades with more neutral colors.
Natural Forms: Colors inspired from nature.
Soft Focus: Muted shades that can be dubbed "smokey". They are versatile and provide perfect foundation with basic colors.
Footloose: Inspired by the free spirit and the outdoors.
---
Follow Parc Forêt on Facebook, Twitter, Pinterest and Instagram to stay up to date on all things outdoors, as well as Montrêux events and the Reno-Tahoe area!
For real estate inquiries, stop by the beautiful Montrêux Welcome Center at 16475 Bordeaux Dr. in Reno, NV or call us at 775.849.9444. The Welcome Center is open 7 days a week, from 9:00 am – 5:00 pm.