Holiday Events Approaching Soon
Written By: Farah Vitale
Enjoy the holiday festivities all month long!
Winterfest Reno
This fun event is perfect for the entire family! Spend the entire month of December celebrating the holidays on Greater Nevada Field. Both adults and Children can ride the Holiday Express Train. It's a specialized ride around the inside of the Stadium, taking you to the North Pole to deliver Santa's Naughty and Nice list. You and your entire family can go and take pictures with Santa in Santa's Village and capture the memories. Also, get your ice skates out and enjoy the ice-rink! The train rides and Santa's hours are Fridays and Saturdays from 5 p.m. to 9 p.m., Sundays from 4 p.m. to 7 p.m.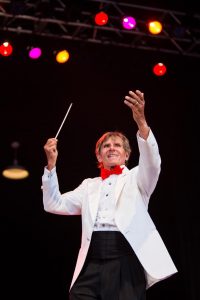 TOCATTA – Tahoe Symphony Orchestra And Chorus
The 12th annual production of HANDEL's "Messiah" with performances in five different locations. Tickets are available at the door 30 minutes prior to the concert, or online at www.ToccataTahoe.com. General admission in all locations is $30 adults, preferred seating is $40 and $15 for youth/students. Seniors get a $5 discount. Students that are 18-23 are $5, and anyone under 18 is free.
December 9, 2017, 3 p.m. – Cornerstone Church in Incline Village, 300 Country Club Dr.
December 10, 2017, 3 p.m. – St. Rose of Lima Catholic Church in Reno, 100 Bishop Manogue Dr.
December 16, 2017, 3 p.m. – Douglas Community Center in Gardnerville, 1329 Waterloo Lane.
December 17, 2017, 3:30 p.m. – St. Theresa Catholic Church in South Lake Tahoe, 1041 Lyons Ave.
December 23, 2017, 5 p.m. – Squaw Valley Olympic Village Lodge, Olympic Valley, CA
---
Follow Parc Forêt on Facebook, Twitter, Pinterest and Instagram. Stay up to date on all things outdoors, as well as Montrêux events and the Reno-Tahoe area!
For real estate inquiries, stop by the beautiful Montrêux Welcome Center at 16475 Bordeaux Dr.  or call us at 775.849.9444. The Welcome Center is open 7 days a week, from 9:00 am – 5:00 pm.