Dragon Lights Festival at Rancho San Rafael Regional Park
Dragon Lights Festival at Rancho San Rafael Regional Park.
The Dragon Lights Festival is being held at Rancho San Rafael Regional Park – a featured event of this year's Artown. The five-week exhibition has run June 30 until August 5th nightly, starting at 7:00 pm.
Dragon Lights Reno Festival features 39 illuminated Chinese lantern displays, crafted by Chinese artisans. Nightly performances, crafts, a time traveler photo booth and various food and beverages will also be featured. Guided tours begin each night at 7:30 pm with "Magic Hour" occurring at sundown – each lantern is illuminated one-by-one as its history is read aloud. Special theme nights will also be occurring on every Friday and Saturday night throughout the festival.
Nightly featured performances include face changing, contortionist, Chinese Yo-Yo and more. Popular Chinese handicraft demonstrations will also be featured, including name painting, crystal engraving, and aluminum weaving.
For more information, including ticket sales, visit Dragon Lights' website.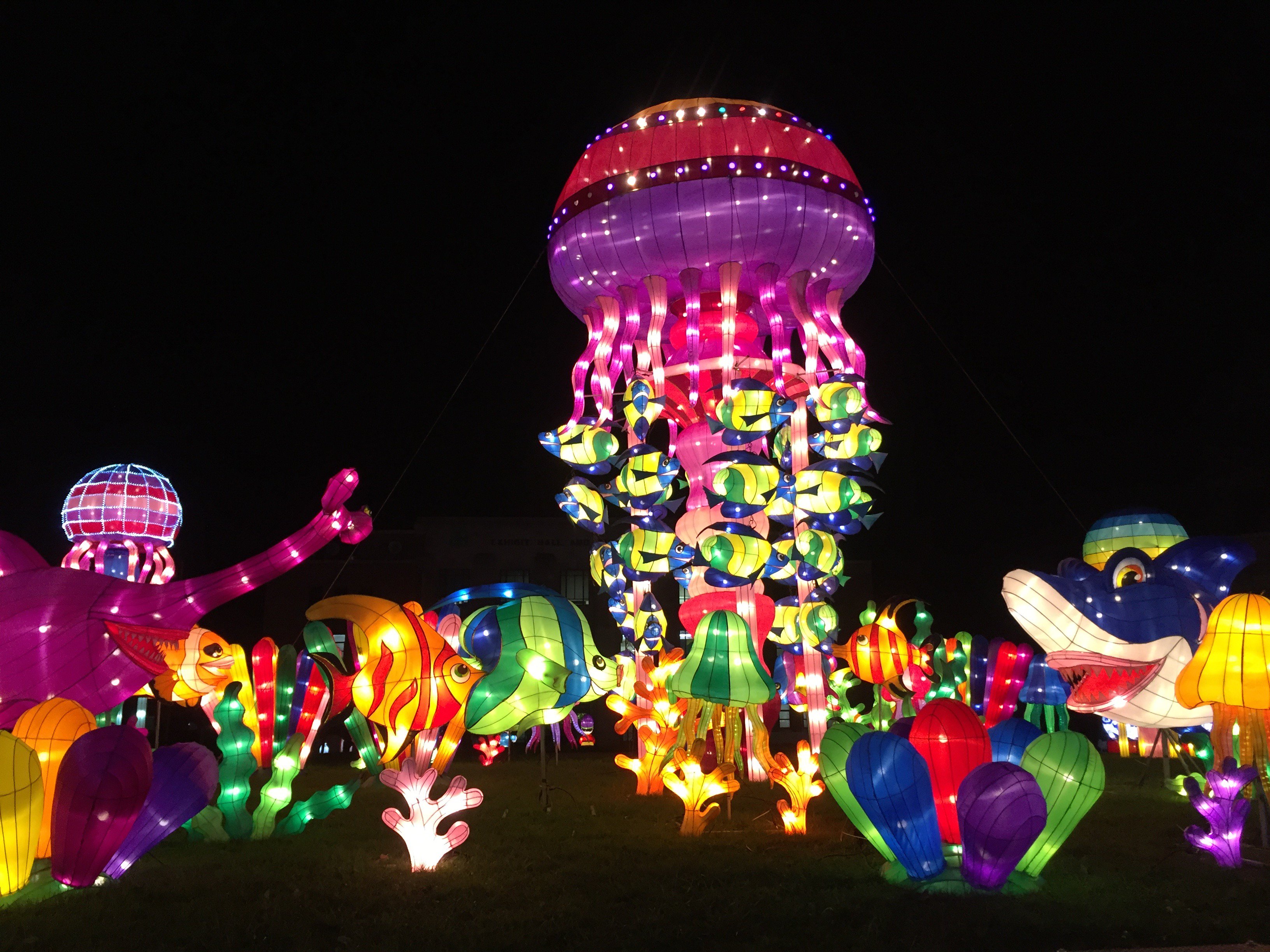 Written by: Brooke Deneen
---
Follow Parc Forêt on Facebook, Twitter, Pinterest and Instagram. Stay up to date on all things outdoors, as well as Montrêux events and the Reno-Tahoe area!
For real estate inquiries, stop by the beautiful Montrêux Welcome Center at 16475 Bordeaux Dr.  or call us at 775.849.9444. The Welcome Center is open 7 days a week, from 9:00 am – 5:00 pm.