7 Things to Look for at an Open House
When going to an open house, it can be easy to get caught up in the perfect staging: stay focused.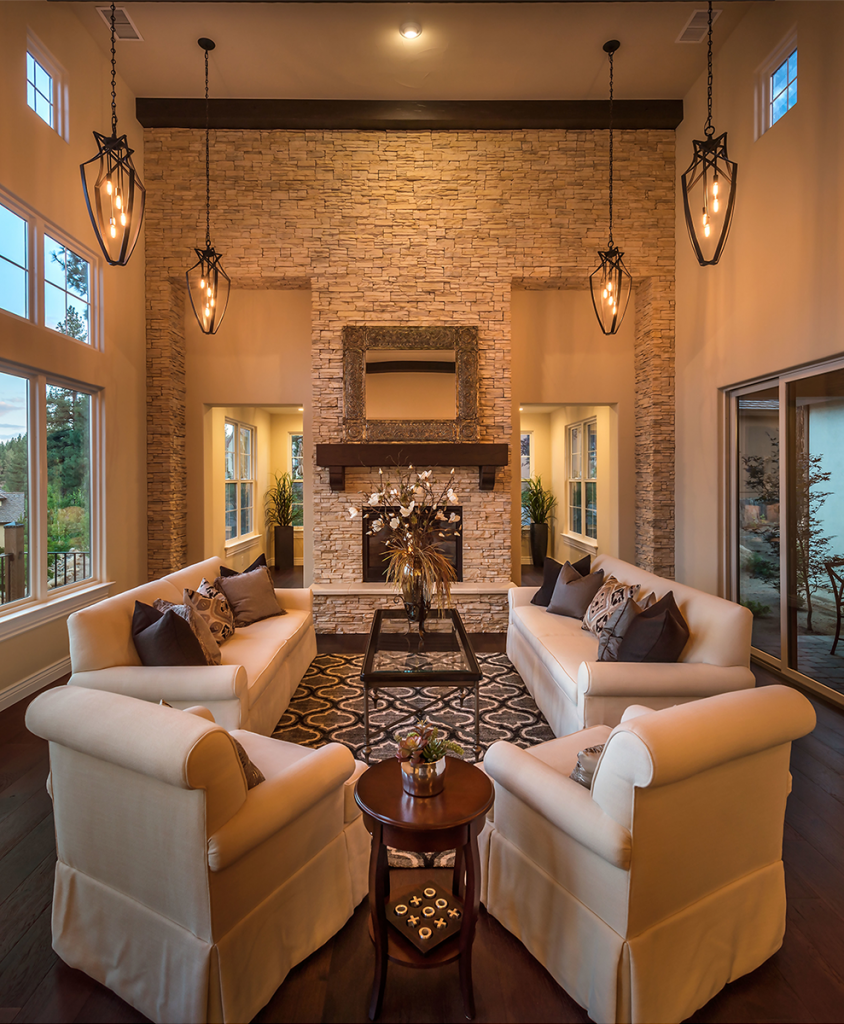 Open houses with their pristine and exact staging can be an exciting and over-whelming process for those looking to purchase a new home. From perfectly scrunched pillows to expertly trimmed landscaping, it is important to focus on aspects of the home that will influence and effect your daily life in that home. Use these tips to guide you in the proper direction at your next open house.
The Neighborhood: In Parc Forêt at Montrêux (and Montrêux in general) we are graced with immaculate neighborhoods and delightful neighbors as well! Driving around you'll see people walking or golf-carting and everyone waves, giving a real sense of community. However, you should still note certain things when arriving at an open house, before you even go inside: is there a nuisance near you that may be a problem, i.e busy roads or freeways, shopping centers, parks? In what condition are the neighboring homes and landscapes? Buying a home comes with the neighborhood.
Landscape and Exterior: An open house is staged so that future buyers can see the best possible version of the house, and this includes the landscaping and exterior of the home. The plants and shrubs will be perfectly groomed and the lawn will be impeccably mowed, but look for signs of lack of care to be sure that the yard is itself in good condition. Are the trees healthy and in safe condition (i.e no limbs are going to crash through your roof)? Are fences, sidewalks and walkways in good condition without structural damage? These sorts of things are important to look for because they may either lower your offer or be indicative of further lack of care within the home.
Structure: This is a very important and tricky thing to look for because the idea of staging is to hide any sort of flaw and present the home in it's best light. Look for cracks in walls or painted areas on the walls that are covering something up. Make sure floors are not sagging or slanted. Be alert to how easily doors and windows close and open. This is not something that will be easy to notice at an open house, so don't fret if you have concerns. If you decide to move forward with the home, hire an inspector to take a closer look.
Floor Plan: Luckily in Parc Forêt, we have livable floor plans laid out in an open and inviting way that works for all lifestyles. At on open house be sure to get a feel for the layout of the house and see how you and your lifestyle would fit into it. Check out the flow between rooms and amount of storage in the home and even the garage! It's important to make sure that the home is right for you and isn't just grabbing you with the Wow Factor!
Light and Privacy: When you are strolling through the house note the amount of light available and the light that is naturally in. Is it too much that it could be distracting at certain hours? Will it glare on a TV? Or is the room too dark that you'll need an exorbitant amount of light fixtures? Are the windows in smart locations? Do they allow for enough privacy if they face a road or another home?
Home Systems: Appliances, from fireplaces to heating and air, need to be thoroughly checked out and you can start this at an open house. It's probably not a good idea to start messing with thermostats or cranking up fire places, but take a look at who the manufacturer is and you can either mark it down and look it up later, or pull up the information on your smartphone right there! You can always have an inspector take an in depth look at all the appliances and home systems after the open house.
Resale Value: When buying a home it can be helpful to imagine how easy it would be to eventually sell said home as there is no way to know what the future holds by way of jobs or familial situations. Strange aspects of a house that you can overlook or live with might not work for everyone, so it is important, if there is any way you might sell the road down the line to think of how you will be able to sell the house as painlessly as possible.
---
Follow Parc Forêt on Facebook, Twitter, Pinterest and Instagram to stay up to date on all things real estate as well as Montrêux events and the Reno-Tahoe area!
For real estate inquiries, stop by the beautiful Montrêux Welcome Center at 16475 Bordeaux Dr. in Reno, NV or call us at 775.849.9444. The Welcome Center is open 7 days a week, from 9:00 am – 5:00 pm.