Winter is by far my favorite time of year, and especially so here at Parc Forêt at Montrêux. The snow on the ground and the snow in the trees are the perfect backdrop for whatever winter activities you prefer, whether it's curling up by the fire with a great book, or taking on the blustery Mount Rose for snow shoeing, cross country skiing, downhill skiing, or snowboarding. We truly live in a beautiful place, and we are so lucky to live in a community where we are able to participate in whatever indoor and outdoor activities we desire!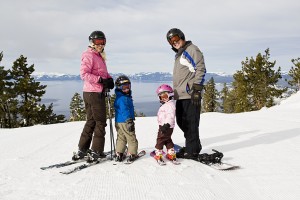 Once again, the staff at the Montrêux Clubhouse has a great line-up of winter events for February, and after the clubhouse being closed the month of January, they're starting it off with a bang! No matter what it is that you enjoy doing, you can be sure to find something at the Club! Here's what we have in store…
February
Saturday, February 7: Welcome Back Crab Feed, 5 – 8 pm
Thursday, February 12: Valentines Dinner Specials, 5 – 8 pm
Friday, February 13: Valentines Dinner Specials, 5 – 8 pm
Saturday, February 14: Valentines Dinner Specials, 5 – 8 pm
Clubhouse Open for Dinner: Thursday, Friday, Saturday, 5 – 8 pm
Follow Parc Forêt on Facebook, Twitter, and Instagram to stay up to date on all upcoming events!
All events are open to current members. If you aren't already a Montrêux Member, please join our wonderful community! Contact Heather Olson for any membership inquiries at 775.849.1090.
Are you just moving to the Montrêux neighborhood this winter, or have you been thinking about a Montrêux membership and joining the Montrêux lifestyle? If so, purchase a NEW Equity Golf Membership between December and February and we will include a Mt. Rose Season's pass (non-transferable) as well. Enjoy the best of the ski season only 10 minutes up the hill. Please contact Heather Olson, Membership Director at 775-849-1090 ext.121 for further details.
For real estate or membership inquiries, stop by the beautiful new Montrêux Welcome Center at 16475 Bordeaux Dr. in Reno, NV or call us at 775.849.9444. The Welcome Center is open 7 days a week, from 9:00 am – 5:00 pm.